Gwen Stefani and Gavin Rossdale attend Victoria Beckham's birthday party
Singers Gavin Rossdale, 42, and Gwen Stefani, 38, were photographed arriving at Victoria Beckham's 34th birthday party at Via Veneto Restaurant in Santa Monica, CA on Sunday, April 20th. The couple expect their second child together in mid-summer; the baby will be a delivery surprise.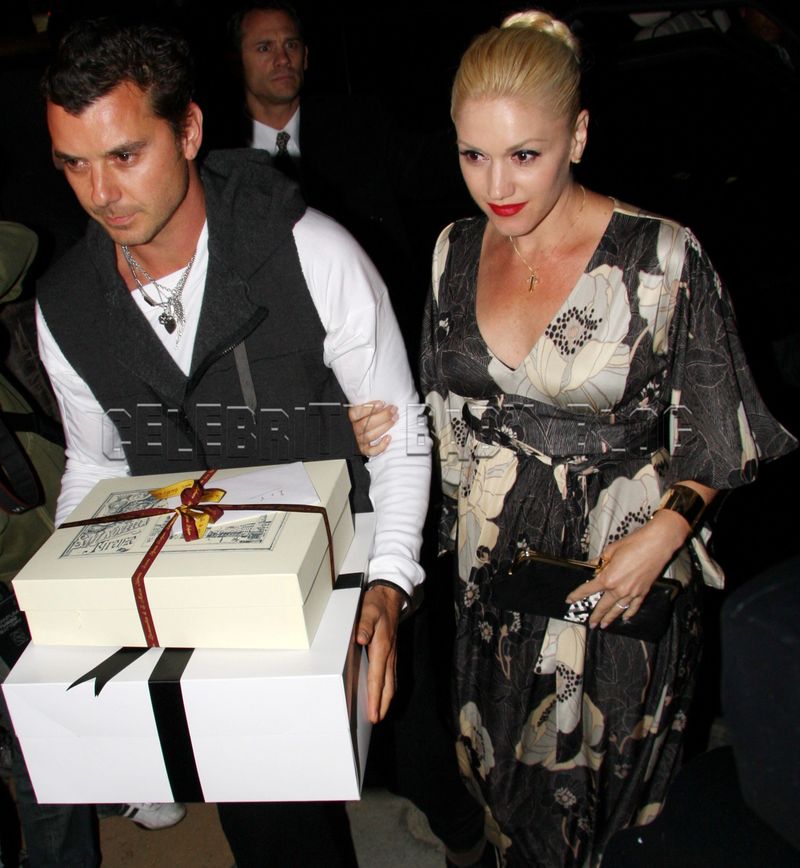 Photo by PacificCoastNewsOnline.com.