Duncan James talks about his daughter Tianie-Finn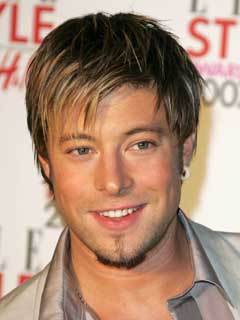 While celebrating his 30th birthday with Hello! Magazine on Monday, April 7th, Duncan James, formerly of the UK boy band Blue, gave an update on his 3-year-old daughter Tianie-Finn.
She's the apple of my eye. She's absolutely beautiful — and a right little daddy's girl at the minute. She's one of of those children who will just sit there and absorb everything. She's really good at ballet already. She does these little pre-school shows and I've got to say she is the best out of all those kids. I'm a bit like, 'Please don't let her go in to the same business!' but I'll be supportive of whatever she needs to do.
He admits to being on good-terms with Tianie's mum Claire, but hopes next time his situation is different.
We're never going to put Tianie through a divorce or get her involved in our problems. We've got a really good friendship and we work really hard at it. Claire's part of my family now. Tianie knows her mummy and daddy love her very much and that's the most important thing.

I do [want more children]. But next time I want it to be in a different situation. I'm not saying it's wrong or right the way we've done it, but it's been hard because I work in London and Claire lives in Cheshire.
Source: Hello! Magazine, Issue: 1017: April 22nd 2008