Bette Midler talks about the family business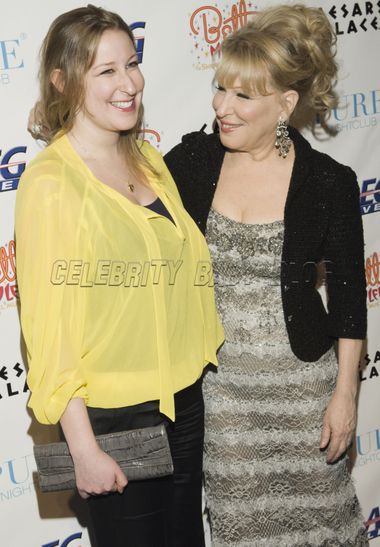 In a new interview with The Insider, actress Bette Midler reveals that her 21-year-old daughter Sophie Frederica Alohilani is contemplating a career as an actress. The news was a bit of a bombshell, Bette, 62, admits.
[Sophie] just started making noises like that recently, about six months ago, and I was of course as surprised as anybody else. It's the first time she's ever mentioned the business but God bless her…You know, everyone has to follow their own bliss.
Whatever she chooses to do Sophie has a great "back up" in the form of a degree from Yale, her mom noted. Sophie is scheduled to graduate from the Ivy League school later this year. Says Bette,
She got a great education, she has the back-up plan…and I have all the songs. And all the costumes. And she fits into them! God bless her. She's a great kid.
Source: The Insider