Ryan Phillippe on the downside of fame and how it affects his daughter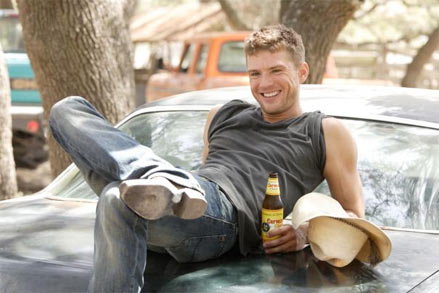 While actor Ryan Phillippe, 33, loves his job and the flexibility it provides, he has found an undesired aspect of such a career. When talking to Britain's The Times about his new film, Stop-Loss, Ryan mentioned the effect that fame and — in turn — the paparazzi have had on his two children with Reese Witherspoon, Ava Elizabeth, 8 ½, and Deacon Reese, 4.
Ryan shared that due to being his first child, his protective instinct kicked in when the paparazzi initially became interested when Reese was pregnant with Ava.
She's aware and it creates in her a lot of anxiety, which is partly my fault. When Ava was very young, I was young too. I'd get visibly angry at the paparazzi back then. She was my first child, and my instinct was to protect her.
Ryan adds that Deacon is not affected in the same way,
Mainly because since his birth I've realized that you've got to make it seem like less of a big deal. Ava to this day though — it breaks my heart to think about it — hearing her say, 'My friends at school saw a picture of me in a magazine and they made fun because I was carrying a blanket.'
Source: The Times
Thanks to CBB readers Roise and Kate.