Cristián de la Fuente and daughter Laura at American Girl store
Chilean actor and current Dancing With the Stars contestant Cristián de la Fuente, 34, and his daughter Laura, 3, visited the American Girl Store in West Hollywood, CA recently. Mom is Angélica Castro, whom Cristián has been married to for six years.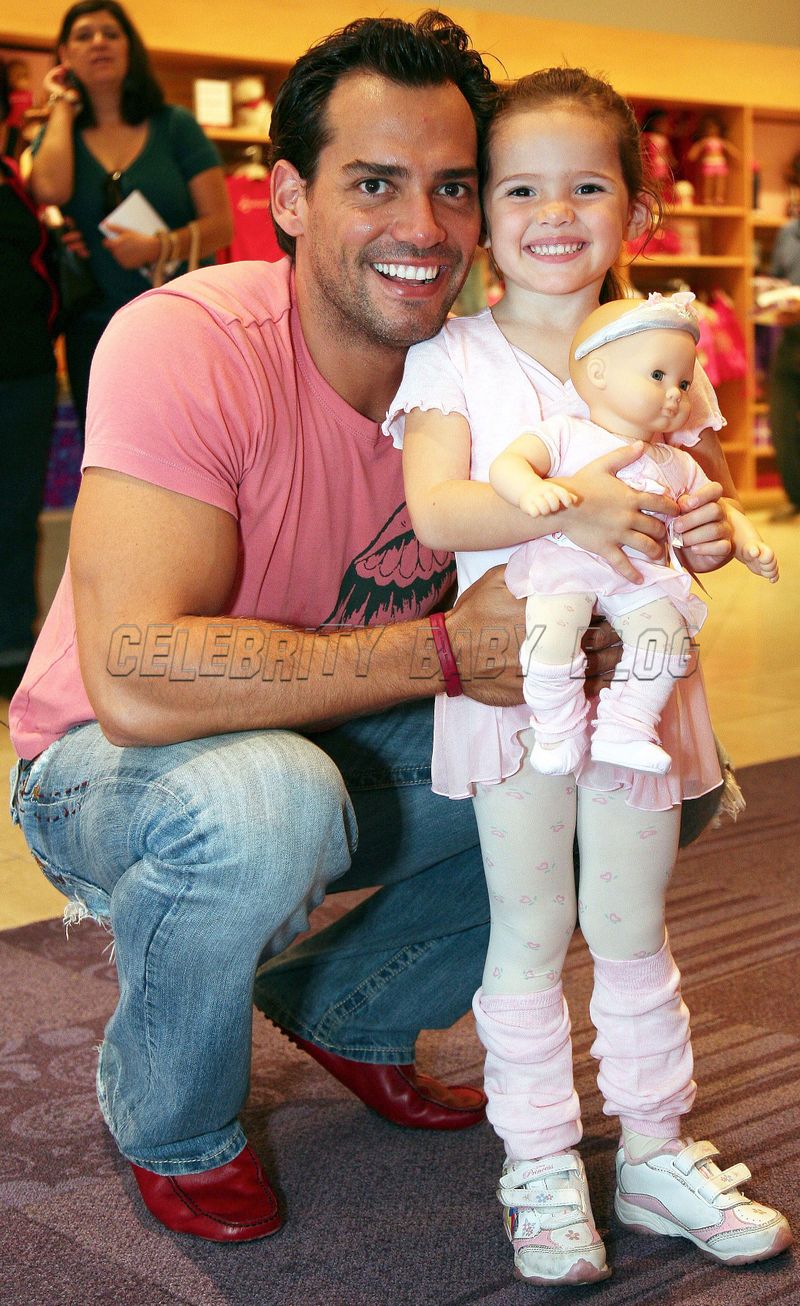 Photos by Ramey.
Many more images below.