Update: Bridget Moynahan offers advice to moms for being stylish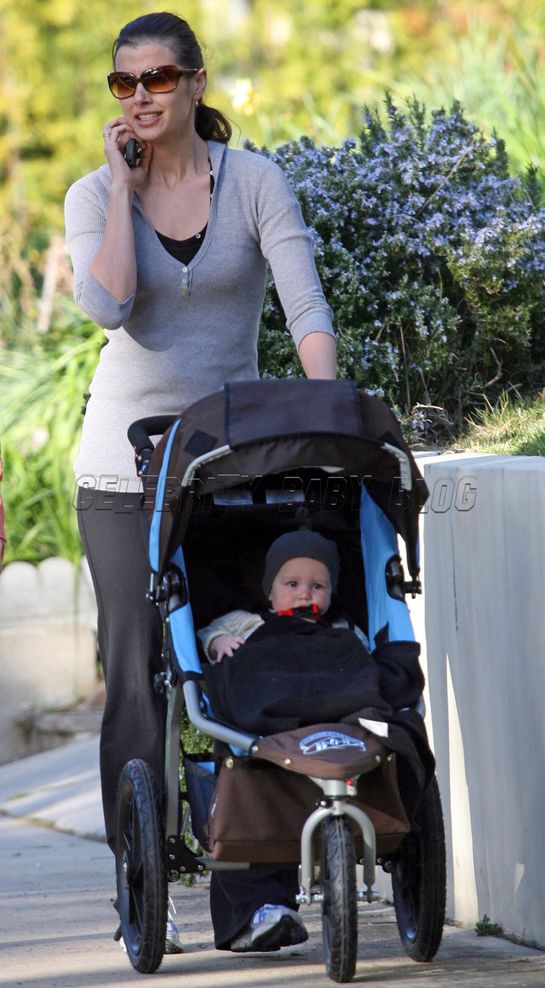 Update: Additional quotations added. See photoshoot images here.
Originally posted April 17th: Actress Bridget Moynahan has always been into fashion, and the 36-year-old admits to Redbook Magazine that since becoming a mom to son John Edward Thomas seven months ago, her own style has changed only slightly.
It hasn't really. I wear whatever's still in my closet — lots of V-neck tees, jeans, blazers. Becoming a mom has brought out my feminine side; now I like pieces with blousier, girlier cuts, like the dresses I tried on for this shoot.
Despite being into fashion, the I, Robot actress admits that there is one past item from her closet that she hasn't worn since John arrived.
My patent leather Christian Dior high boots — they're kind of hard to wear to the park.
And just what advice does Bridget offer to moms everywhere for being stylish?
Don't forget your underwear. And always have a change of shirt in the car — one that blends with spit-up is a good choice!
Continue reading to find out Bridget's favorite outfits and her Mother's Day plans.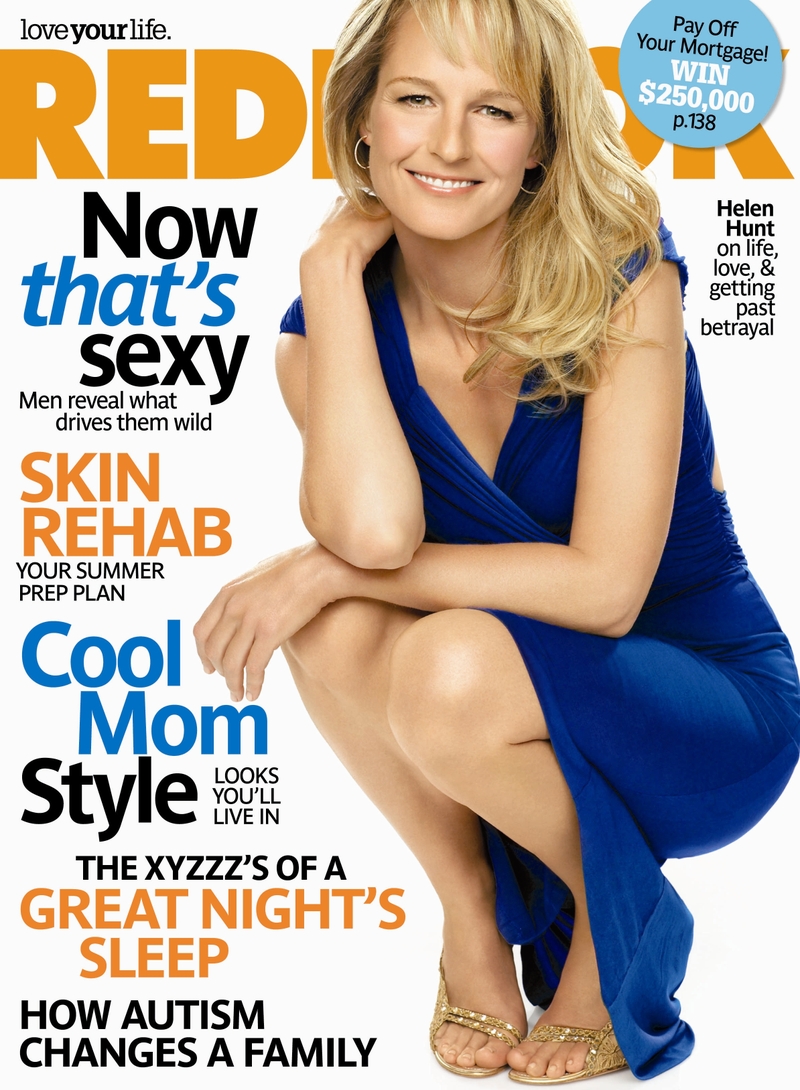 What is your go-to everyday outfit?
A pair of jeans, a tank top and a long-sleeved cotton top over it. I love to layer and I love extra-long sleeves, like longer-than-normal long sleeves. And let's be honest, as a mom you wear ballet slippers and sneakers most of the time.
What is your most comfortable lounge-around outfit?
There's this company that I just discovered called Jet. They make cotton sweats that are super soft. I love wearing them around the house or to work out. Plus, it's my son's initials.
Has your son ever caused a wardrobe accident?
Of course he has! How about all the times you don't know your kid has thrown up and you've got it on your shoulders and all down your back? That's a good one.
Do you have any plans for Mother's Day?
I have no plans just yet. I'm hoping John will do something for me. Maybe he'll plan something — like send me some flowers or take me out to brunch. [Laughs] I want to go to Christian Dior, buy something, and write on it "To: Mom. Love, John."
Source: Redbook Magazine, May issue