Simmons family shares new pictures of Miley Justine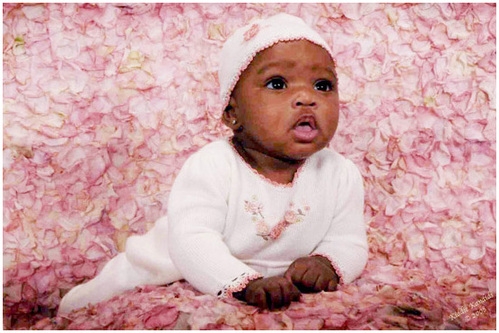 Reverend Run, 43, and wife Justine Simmons, 42, have shared more pictures of their daughter, Miley Justine, 8 months.
The couple welcomed Miley last September. Justine and the Reverend also have sons Daniel Jr, and Russell II, as well as daughter Victoria, who passed away shortly after her birth in September 2006. Reverend Run has three children from a previous relationship with Valerie Vaughn, daughters Vanessa and Angela, and son Joseph 'JoJo' Jr.
Tons more photos, including some with the family, here.
Source: MTV
Thanks to CBB Reader Ann.