Introducing Andriy Voronin Jr.
Liverpool footballer Andriy Voronin, 28, and his fiancée Yulia, did an interview for Hello! Magazine this week and at the same time introduced their 5-month-old son Andriy Jr., who was born on November 3rd last year. The couple were slated in a British newspaper recently for criticising the NHS, saying it failed to treat a skin condition their son had developed, resulting in Yulia taking the tot back to their native Ukraine for better care. However, Andriy says the claims are totally untrue.
Yulia did take our baby back to Odessa in Ukraine, but it was not for medical treatment – she took him to show him off to his grandparents.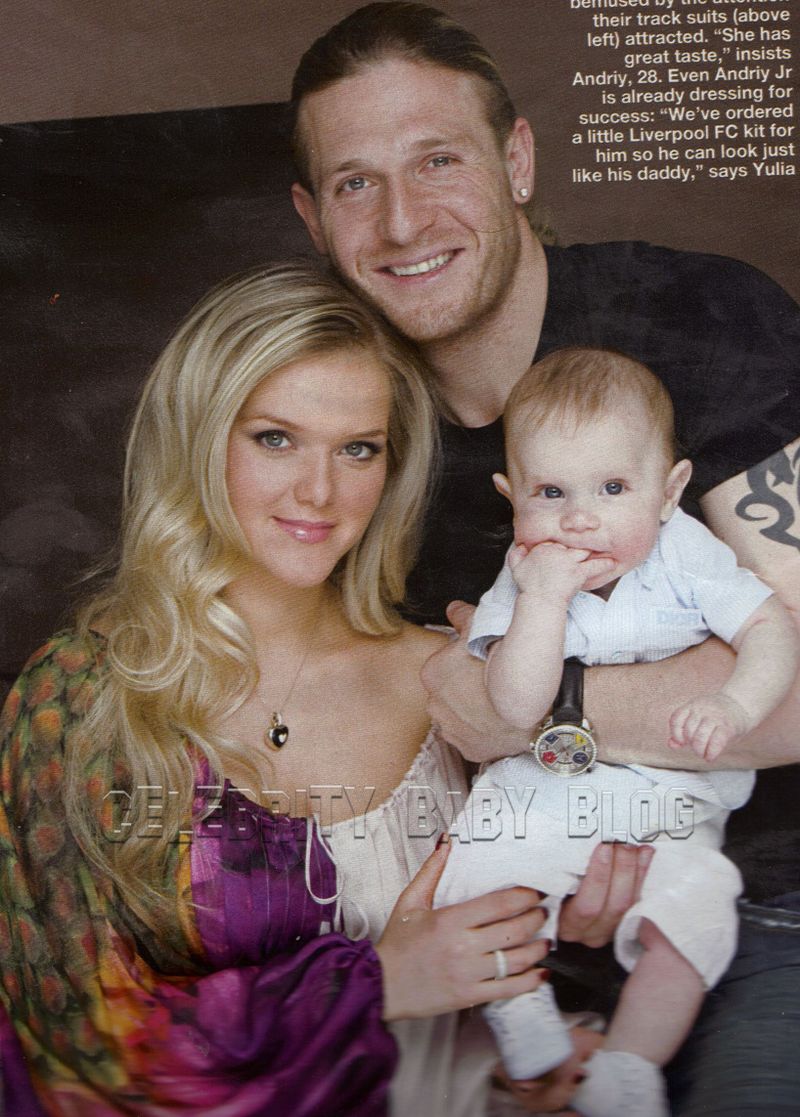 Continue reading for another photo and to see what the couple had to say about the pregnancy.
They had planned on getting married last year, but because Yulia fell pregnant they decided to move the date back to sometime in 2008. Despite the pregnancy taking them by surprise, they were both delighted.
Y: I found out when we were living in Germany, where Andriy used to play for Bayer Leverkusen, and we moved to UK a few months after Andriy was born. I hoped for a boy and so did Andriy.

A: When Yulia told me I was going to be a father I was so excited and overwhelmed with happiness.
When the subject of Andriy Jr's birth comes up in the interview, 24-year-old Yulia admits she found it "quite quick and easy," adding,
I went in to labour on 3rd November last year at 7am and by 10pm Andriy Jr. was born. Andriy Snr wanted to be with me throughout, but he had a match. When I started having contractions, he explained to his coach that I was in labour and he let Andriy off the game, so he was there to cut the umbilical cord.
Andriy, who already has 2-year-old daughter Maria back in Germany, says he loves being a dad.
A: Andriy Jr. is my second child – and I love being a dad again.

Y: He changes nappies, takes Andriy for walks and gives him a bath.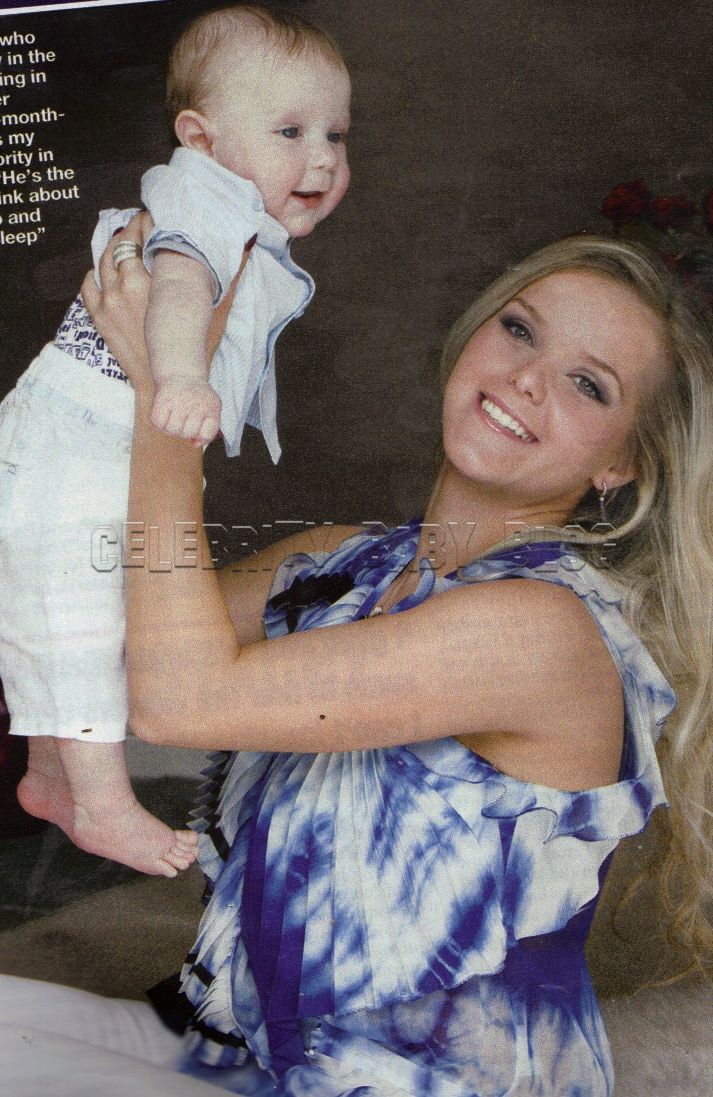 Source: Hello Magazine, Issue, 1017, April 22nd