CNN's Kiran Chetry welcomes second child, son Christopher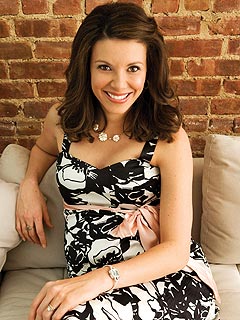 CNN American Morning co-host Kiran Chetry is a new mom. She and her husband, CW weather forecaster Chris Knowles, welcomed son Christopher Knowles on Thursday, April 17th at 10:45 p.m. He weighed 7 lbs. The 33-year-old newscaster is very excited, stating,
Dad and baby are sleeping soundly. Mom's too excited to get any shut eye.
The couple's daughter Maya Rose, 2, is just as excited as mom it appears.
Big sister Maya is excitedly waiting at home with both sets of grandparents to officially meet 'baby brother.'
Kiran announced her pregnancy in October, and recently celebrated her baby shower.
Source: People