Solange Knowles offers advice to Jamie Lynn Spears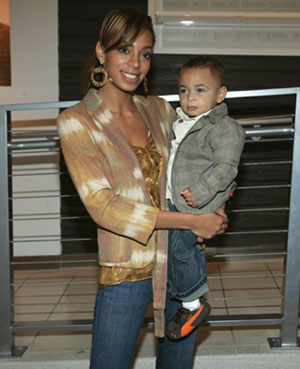 Solange Knowles understands what it is like to be a young mother — she welcomed son Daniel Julez, now 3 ½, when she was 18 years old. She knows what it is like to have people telling her she isn't ready or that she won't take responsibility for her baby. However, the 21-year-old singer also knows that people are sometimes wrong.
I'm sure a lot of people perceived that I was gonna be a young, irresponsible mom. I think that there are some moms who are 35 who are just as irresponsible.
Solange moved out the spotlight and settled into country life for the first year of her son's life, without the help of nannies or babysitters.
My son has been my focus ever since the day he was born. He's been the light of my life, the inspiration behind everything.
So what advice does Solange offer to Jamie Lynn Spears, who is pregnant at age 17?
You just have to make the best decisions for you. You have to decide what's best for you. Who are we to say what's right and wrong for a person?
Source: US Weekly