Zoe Lucker gives up smoking for the sake of her unborn child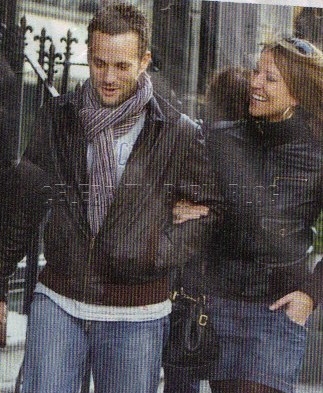 British actress Zoe Lucker, who is expecting her first child in late August with boyfriend James Herbert, says she can't understand why expectant mothers smoke.
When I hear of pregnant woman smoking, I'm still shocked. I think it is the most selfish act you could carry out as an expectant mother.
Having once been her smoker herself, Zoe admits she had no problem giving up her vices of cigarettes and drink for the sake of her unborn child.
I've gone from being a smoker — I smoked 15-20 cigarettes a day — and a drinker — I used to drink wine every night — and always drinking coffee, and going out all the time, to giving it all up. The day I found out I was pregnant, that was it — no cigarettes, no alcohol, no caffeine.

[James] does smoke, but since I've given up he's gone and smoked by the back door or in the garden. And he's very aware of passive smoking. I'm never going to turn round and say to him, 'You must stop.' That's his decision and he'll do it when he wants to. I don't agree with nagging when there's an addiction involved.
Continue reading to find out if Zoe has had any morning sickness and how pregnancy has changed her personality.
The 34-year-old also tells this week's edition of New Magazine that she "didn't get any morning sickness," but "suddenly gets very hungry now." Zoe added that,
I am slightly more emotional at times. Before I found out I was pregnant, there were moments when I couldn't understand why I was reacting to certain things in the way that I was, so it made perfect sense when I found out I was pregnant.
Source: New Magazine, Issue 260