Kimora Lee Simmons is ready for a baby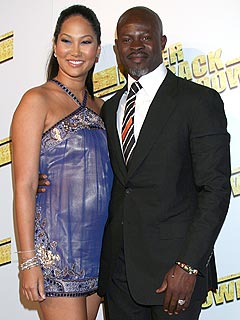 Baby Phat designer Kimora Lee Simmons has dealt with the rumors that she and boyfriend, actor Djimon Hounsou, 43, are expecting a baby together. However, it appears as they may start all over again, as the 32-year-old is ready to have a baby.
I would be very proud to have a baby, so it will come soon.
And while Kimora is ready for babies, she doesn't like the fact that the gossip mill may ruin it for her.
Yes, I would love to have more kids. I think about it all the time, and it's something that's a very exciting prospect for me. Then it's kind of a drain that you're in the paper every day for being pregnant and you're not, and I'm like, 'You guys are ruining it if I really were to get pregnant, bursting my bubble for me before it happens.'
Kimora is already mom to two daughters, Ming Lee, 8, and Aoki Lee, 5 ½, with Russell Simmons.
Source: OK! Magazine