CBB Green Guide: Clothes that are organic and natural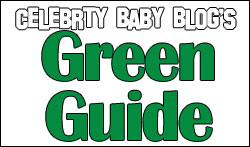 If you're anything like us, you're probably sick of hearing about"going green." We are inundated with products and info on lessening ourcarbon footprint and helping to save the planet. I assure you, this isnot a bad thing. The problem is in the information that's presented –there's just so much of it. And, the internet doesn't help, there'sjust too much information to process and it can be so overwhelming.
But we all agree that protecting our children both in theirchildhood and in their future by providing a safer planet for them isnot a bad thing at all! To help make your lives a little easier, we'd like to bring to your attention to some fabulous children's clothing lines that are eco-friendly and, even more importantly, skin friendly. Most of us put on clothes everyday, and yet, most of us probably don't even give a second thought to what might be IN our clothes. Read up on why organic cotton is a great choice for your family and see our picks for brands to consider.
Click continue reading for our favorite "green" children's clothing picks.
Let's cover some basics before we get into specific products. For instance you might be wondering, what is organic cotton? According to the Organic Trade Association,
Organic cotton is grownusing methods and materials that have a low impact on the environment.Organic production systems replenish and maintain soil fertility,reduce the use of toxic and persistent pesticides and fertilizers, andbuild biologically diverse agriculture. Third-party certificationorganizations verify that organic producers use only methods andmaterials allowed in organic production.
You might also be wondering, why should I choose organic cotton, what's the benefit to me and my family? According to the Organic Consumers Association,
The problem with traditional cotton–by far the most used clothingfabric in the world constituting a $300 billion global market–is thatproducers use liberal amounts of insecticides, herbicides and syntheticfertilizers to grow it. Analysts estimate that cotton crops use aboutone quarter of all the agricultural insecticides applied globally eachyear. According to the U.S. Environmental Protection Agency, seven ofthe top 15 pesticides used on U.S. cotton crops are potential or knownhuman carcinogens.
So what should you look for? Here are some key items:
Cotton that is labeled as being "certified organic," "sweatshop free" and "fairly traded"
Untreated fabrics in their natural shades
Items that are dyed with low-impact dye
Or skip cotton all together and opt for items made of hemp, soy, bamboo or vegan leather
And we'll just leave you with one final thought, clothing goes on yourskin. For that reason we think it's important to consider alternativesto traditional cotton, if not for you, then at least for your littleone's precious outer layer.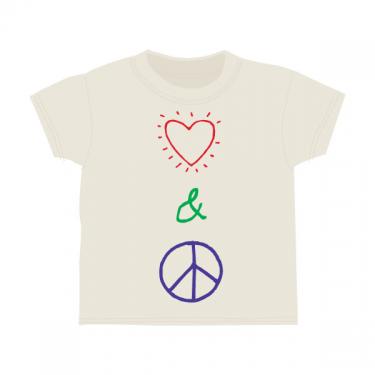 Nina & Tom Family Fashion is one of our favorite eco-conscious brands. They adopted a philosophy that it was important for them to be as eco-friendly as possible. All their products are manufactured here in the US, they offer organic cotton, use water-based inks and low impact dyes to lessen their carbon footprint on the planet. We love them for their great designs and cute graphics and you'll love how soft and good their shirts will feel on your back!
We're huge fans of Tea Collection. They have the cutest clothing and we love the uniqueness of each item in the line. We also appreciate how they donate some of their proceeds to The Global Fund for Children. So imagine our delight when Tea Collection announced their organic layette. The items in the line are absolutely adorable and they offer the same unique appeal as the things for older kids. We can only hope that in the coming months they'll expand their organic offerings to the bigger kids, too!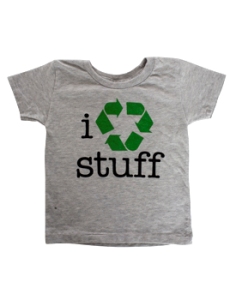 We are all for political statements, especially since it's an election year. So we're really digging Clothing of the American Mind's bold shirt statements. A favorite of ours is the "I Recycle Stuff" shirt as it reminds us all to be a little "greener" and is made from 100% organic cotton. Throughout the last three years, COTAM has donated more than $35,000 toprogressive causes and candidates committed to issues of social andpolitical justice.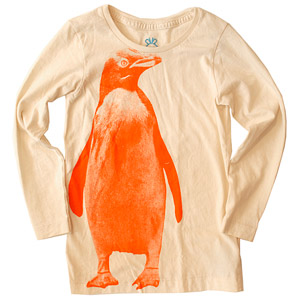 Salvor Fauna's Penguin t-shirt is a favorite of Soleil Moon Frye's daughter, Poet. And it's no wonder why, besides the super-cute graphic on the front, Salvor Fauna's clothes are all made from 100% organic cotton and hand-dyed. You'll find no "Made In China" label in these shirts, either, everything is printed in Brooklyn, NY!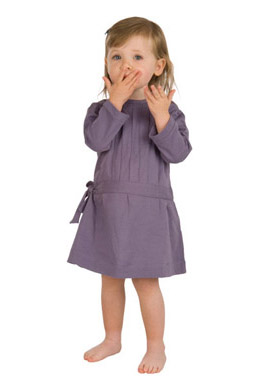 If you're slightly bored with t-shirts, we have a treat for you. Kate Quinn Organics is probably one of the best organic collections we've come across because they cover all their bases. From dresses, to bodysuits, to outerwear, this brand has everything you could need for an entire wardrobe and all made from 100% certified organic fabrics. We're completely smitten with her adorable Pin Tuck Dress for little girls, and it's only $38 (right)!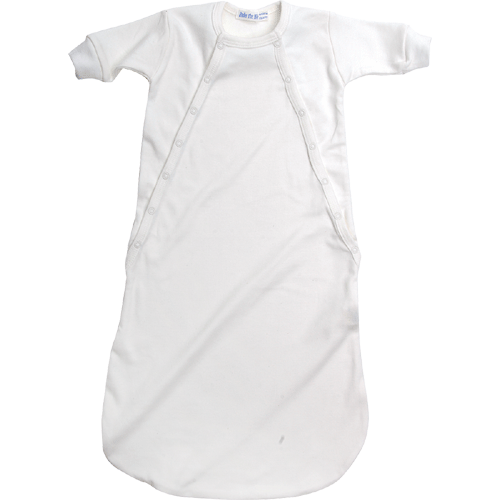 We were really impressed with Under the Nile's great toy line, so we were not surprised to find their clothing line to be of equal merit (left).All of their products are made from 100% handpicked organic cotton, that's grown exclusively in Egypt. And they have a huge offering, from basic bodysuits to buntings you can outfit your baby every day of the week in their super-soft products. They also make an array of products for toddlers.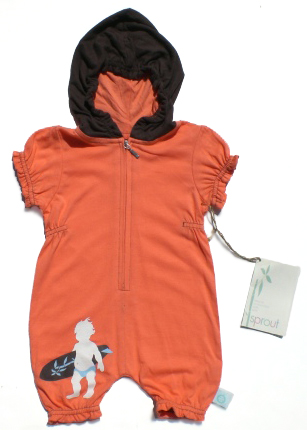 As we mentioned in our tips above, opting for bamboo is one way to go organic with clothing, and Sprout offers a beautiful line. Complete with layette items and basic sets, they cover all the basic bases. Best of all they use low impact dyes and screen prints created by Kelsey Pettit, an aspiring children's illustrator.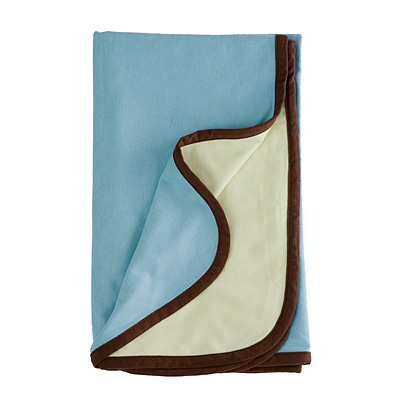 True to their namesake, babysoy makes fantastic products for baby out of soybean fibers. The clothing is extremely soft and the company goes to great lengths to make sure babies will be comfy and safe in their items. The site also offers a range of baby products that the founders, themselves, recommend!
nZaina has the rights to licensing Dr. Seuss products and this year they are launching what they're calling the Lorax Project. The Lorax Project consists of items for babies that are made of 100% certified organic cotton and feature elements from the Lorax book on them. The Lorax products will be found in specialty shops and some department stores.
Little feet get some natural attention from shoe line Bobux. Bobux uses what they call eco-leather, which according to their site, was developed to produce an exceptionally soft nappa that would be totally safefor babies to put in their mouth, be gentle on baby's delicate newborn skinand friendly on the environment.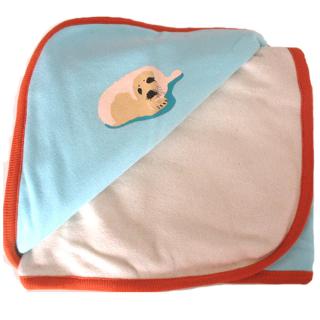 Speesees is another great eco-conscious brand that offers exceptional products made from 100% organic cotton. Their line includes great clothes for little ones as well as household accessories like wall prints, blankets and towels — we LOVE the Pup Hooded Towel.
We also like the eco-friendly styles of Sage Creek Naturals, Nosilla, Sckoon Organics, StartingGreen.com and Sarah Waldo.
There are some great online retailers who offer exceptional products that are safe for your whole family.
Do you have any favorite earth-friendly products, brands or stores to tell us about?