Autism Awareness Month: Causes and treatments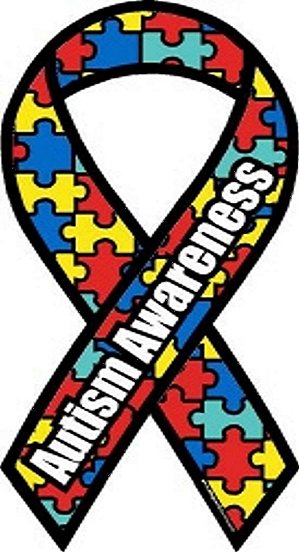 The autism community, in many ways, is a community divided. Experts disagree on everything from what causes the disorder, to how best to treat it, to even — in some circumstances — who has it. And they're not alone. You may have read on CBB recently about Jenny McCarthy's op-ed in honor of World Autism Day; If you managed to sort through the 50+ comments which followed, you'd know that parents are equally at odds. In this second installment of CBB's coverage of Autism Awareness Month, we'll look into the different theories at play as our society comes to terms with what many believe to be an autism epidemic.
Click 'continue reading' for more.
Few issues are more hotly debated among the medical community today than the question of what causes autism. There are three main schools of thought — Those who believe that the disorder is rooted solely in genetics, those who feel that it is an environmental illness and, lastly, those who fall somewhere in the middle.
The first group argue that there are specific chromosomal regions which contain autism-related genes, and that this accounts for why an estimated 1 in 150 children is currently diagnosed with the disorder. As proof, the genetics-only advocates rely on evidence that siblings of autistic people are more likely to be autistic, that twins are extremely likely to share autistic traits and that many individuals with autism have other unique health issues in common, such as difficulty sleeping, hyperactivity, etc. etc. The second group believe that environmental toxins present in things like heavy metals, pesticides and childhood vaccines result in autism. As proof, many parents of children with autism point to stark regressions in their children after exposure to these triggers. The third, and likely the largest, group believe that multiple genetic factors are present in an individual which make them predisposed to developing the disorder, but the aforementioned environmental factors are needed to push an individual onto the spectrum.
But the controversy doesn't end there. After a diagnosis has been allowed to sink in decisions must be made about which treatment(s) to pursue — and much to the chagrin of parents, pediatricians can be as far apart on this issue as researchers are on the cause. At least in this instance, however, the disagreement is largely attributable to the vastly differing degrees to which individuals with autism are affected by the disorder. Just as no two children are the same, no two children with autism are the same — and no two therapies will yield the same result.
Traditional therapies include speech therapy, which is largely self-explanatory, and occupational therapy, which teaches self-help skills. Developmental therapies like ABA (Applied Behavior Analysis) rely on a system of rewards and consequences to shape behavior, while Floortime builds skills through therapeutic play. Biomedical approaches — such as those advocated by Jenny McCarthy and the network of Defeat Autism Now (DAN) doctors who helped treat Jenny's son Evan, turning 6 next month — are based on the premise that the disorder can be treated with vitamin and mineral supplements, making dietary changes (including going gluten-free, casein-free) and undergoing detoxification treatments like chelation to correct imbalance in the body, among other methods. And still there are more options: Music therapy, art therapy and animal therapy have proven beneficial in some instances, while other therapies like auditory integration and holding therapy have helped others.
While its always better to have more options than not, parents who are new to the diagnosis can easily find themselves feeling overwhelmed by the choices that must be made, discouraged if the course they've charted fails to yield dramatic results and frustrated when a therapy — as is often the case — proves to be too expensive. Harvard professor Michael Ganz estimates the cost of caring for an autistic child at $3 million over the course of their lifetime; It's important to pace yourselves as a family both emotionally and financially while setting realistic goals for your child.
But most importantly, abandon the notion that you are in this alone. Approach treatment as a team. Contact your local school district (or early intervention unit if your child is under the age of 3) to secure services. Set up a rotating appointment schedule with a developmental pediatrician, some of whom can have wait lists of 12-months+. Find a good, local child psychologist. And visit with your local autism support group. Other parents of children with autism are an invaluable resource and are always willing to help, whether you need a physician referral, a shoulder to cry on, or a play date free of judgment. You need only ask!