A Spring in Her Step: Steal Suri Cruise's spring sandal style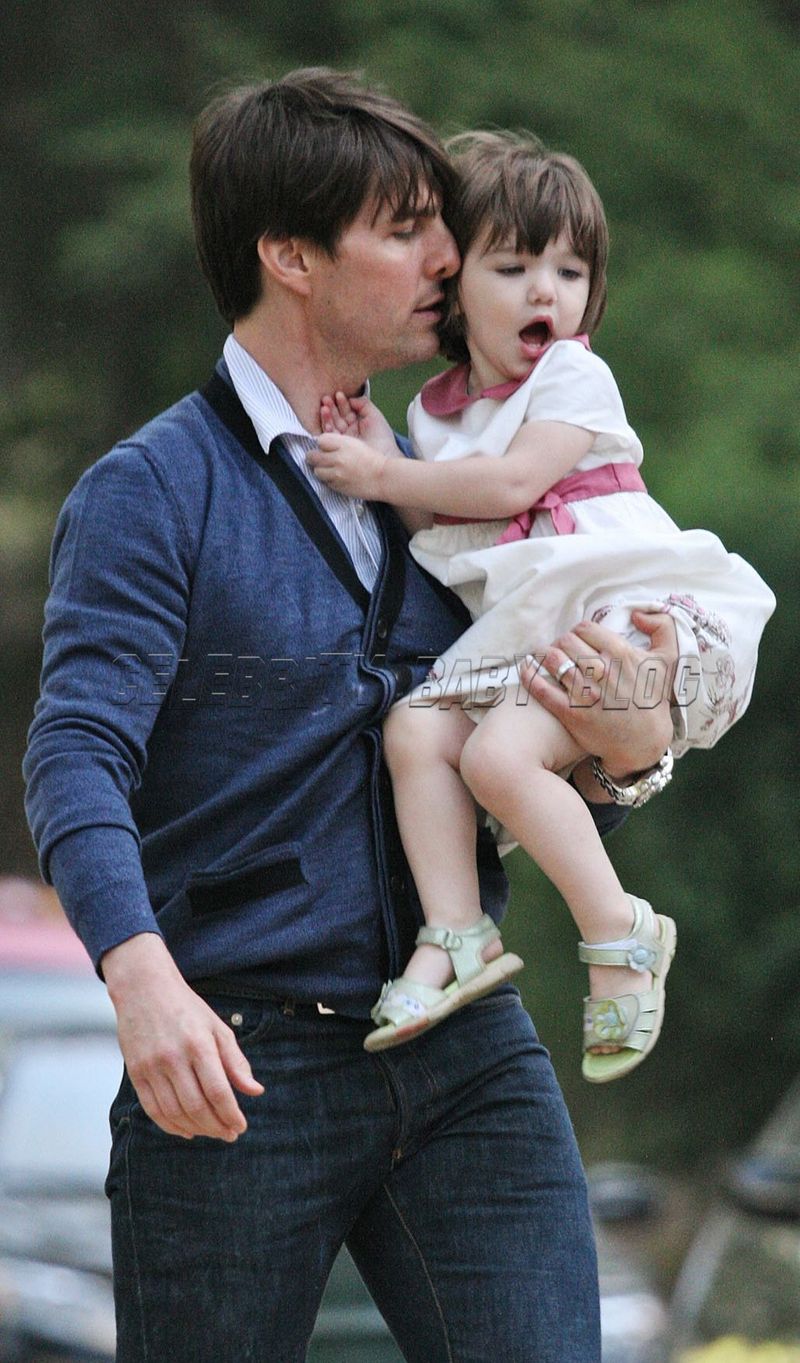 Always known for eye-catching shoes, we were delighted to find Suri Cruise in these adorable, pale green sandals recently. They aren't quite as bold a statement as her silver mary janes were, but they're perfect for a little girl who just wants to be pretty while she plays! The budding spring season has ushered in a hot, new wave of cute, dressy sandals and we've already got our eye on some. Click here to read our recent interview with Wee Soles about celeb-u-tots' shoe trends.
Click continue reading to see our picks for the cutest dressy sandals for little girl's feet. Don't worry boys' sandals are coming up next week!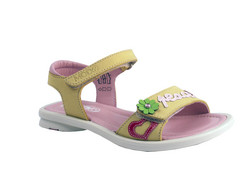 Nothing's Too Good
There are those among us who pay no attention to price tags and want only the best for their child's feet. These picks are for those people and feature only the best quality leathers and details.
Favorite Items: Mod 8 Joie Lemon Sandal (right, $109), Garvalin Kids 082103 ($76), Moki Kids P30/A ($108), Stones and Bones Kids Mona ($133), Camper Kids 80079($79) and Pom D'api Metallic Rose Velcro Sandal ($92)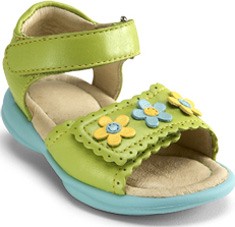 Spare No Expense
Brands like Ecco, Umi and Naturino are known for their great quality shoes and their sandals are no exception.
Favorite Items: Umi Shoes Sage Sandal (left, $53), Blue Bottle Vitello Bianco Verde Sandal ($52), Nimi Kids Elsa($59), Naturino '2269' Sandal ($70), Primigi Erianthe 1-E ($62) and Ecco Kids Jill Twinkle ($60)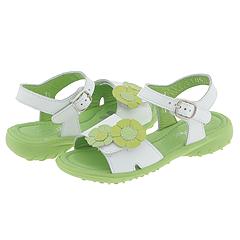 Not Pinching Pennies
There were many, many sandals to be had at this price point. If you prefer a better quality leather and shoe for your child at a lower price, these are for you.
Favorite Items: Vincent Doris ($45), Stride Rite Girls Matika Sandal ($39), Rachel Kids Crimson ($35), rsvp Corrina (right, $35) and Janie & Jack Leather Strap Sandal ($38)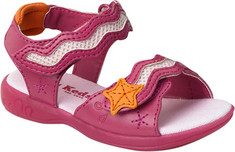 Looking for a Better Value
Leather sandals for little girls can be expensive, but not if you stick to basics. Stores like BabyGap and Nordstrom carry some really great sandals at prices that won't make your head spin!
Favorite Items: Gymboree Plaid Sandal ($30), BabyGap Metallic gladiator sandals($25), See Kai Run Indria ($34), Keds Just Beachy Hook & Loop (left, $30), Jumping Jacks Hope($30) and Nordstrom 'Cali' Sandal ($25)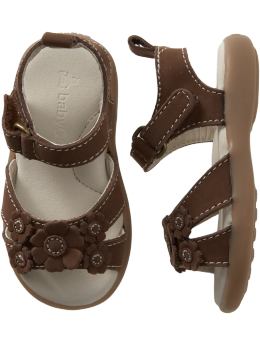 Can't Stand to Spend Over $20
There are plenty of dress sandals to go around! One quick stop in your local Target or Old Navy store and you will find some adorable options.
Favorite Items: Old Navy Floral Patent Sandals for Baby($15), BabyGap First Walker flower sandals(right, $23) and Circo Leah Rhinestone Sandals ($12)