Wyatt Crow to join mom Sheryl Crow on the road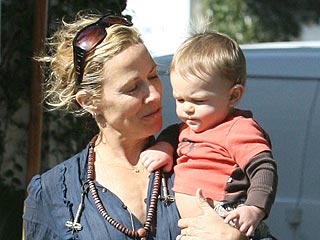 Wyatt Steven Crow, 11 months, the young son of singer Sheryl Crow, 46, will join his mom on the road for her latest tour supporting her album, Detours. The six-week tour begins in mid-July and the little family will travel on a bus which is being converted in part to a nursery for Wyatt.
Sheryl spoke recently about how her son inspired her work on the album.
Source: People
Photo: Limelight Pictures