Shane Richie and wife Christie expecting their second child together
British actor Shane Richie, 44, and his wife Christie, 28, revealed in one of the March issues of Hello! Magazine that they are expecting their second child together in August. The couple already have son Mackenzie-Blue, who turns 2 on April 23rd, and early scans suggest their new arrival will be another boy.
Continue reading to find out how Christie's idea to keep the pregnancy news to herself until Christmas Day 2007 didn't quite go as planned and more.
On telling Shane she was pregnant:
C: Shane was away working and it was two weeks until Christmas and I thought how wonderful it would be if I could keep it away from him until then. It will be my second child and Shane's fourth and I was concerned it might not seem as special, so I planned to make a really big thing of it and buy a little pair of booties and announce it to Shane by saying: 'Merry Christmas!'

However, it didn't quite work out like that because he paid a surprise visit back home which resulted in an argument.

S: I knew something was wrong. She was a bit teary, which I now know is down to hormones. She was also quite distant so I asked her what the matter was. I was surprised, but totally delighted.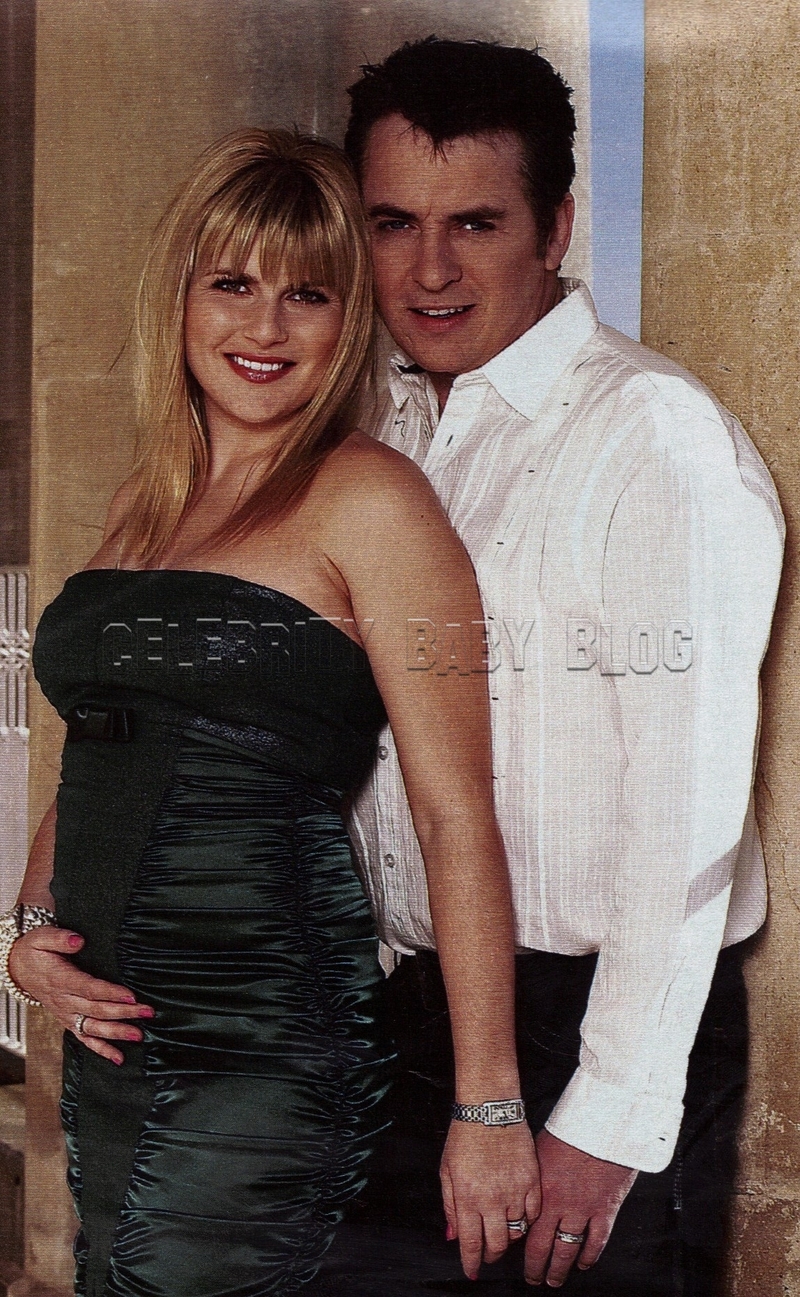 On trying for a girl:
S: Christie worked out that we had to try at exactly 9:18 pm when Mars was lined up with Jupiter, Christie's body clock was at the right time and the room was at the right temperature. Needless to say, it didn't work!
On a pregnancy scare:
When Christie was 12 weeks pregnant the couple feared for the worst after she had a frightening fall during a trip to London. She was getting off the train at Victoria Station when Mackenzie's buggy got stuck in the gap between the platform.
C: I was battling to hold him up and lost my balance. My mum managed to catch Mackenzie's pushchair, but I went straight over the top of him, tummy first on to the platform. I fell really heavily and badly bruised my knee, but I was more worried about my baby. I was in tears and in no fit state to do anything so the railway staff called an ambulance. Thankfully, the baby was fine, but it was so worrying.
On how celebrities like Katie Holmes can downplay motherhood:
C: When you hear celebrities such as Katie Holmes say how easy they find motherhood it can be depressing. It can be very hard. Mackenzie's a full-on, very energetic little boy and it doesn't come easy. It doesn't make it less enjoyable; I just have to work at it.
Shane also has sons Shane Jr., 19, and Jake, 15, from his previous marriage to Coleen Nolan, 43, formerly of the Irish girl band The Nolan Sisters.
Source: Hello! Magazine