Update: Contest: Win the entire Rose Petal Cottage Collection from PLAYSKOOL!
Update: The winner is CBB Reader Randi. She wrote:
The little girl who will get this is my 2.5 year old daughter, Molly Catherine. Molly is our only girl but she is our queen! She is very loving andgives the BEST hugs ever. She is very much a girly-girl but has thetemper and veracity of a lion if she's not happy about something. Ihave no doubt that she will easily carve her own path as she grows upand will see each challenge she faces for what it is – a roadblock butnot an impenetrable one.

Seeing a new cottage set up in her room would result in a smile the length of the Nile River. She's a wonderful little girl and I would love for her to have her "special house."
---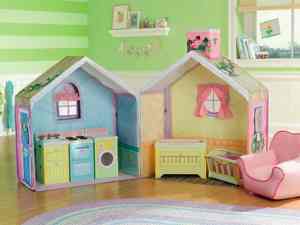 Playing house just got a whole lot more fun! The ROSE PETAL Cottage Collection from PLAYSKOOL provides a backdrop for creative play that empowers preschool children to use their imagination inside and around their very own play space, featuring everything they need to role-play alone or with friends. From baking muffins to washing clothes to caring for their dolls, kids now have a place where they can set their imaginations free.
At over four feet tall, the ROSE PETAL Cottage is the perfect size for preschoolers to act out stories, play grown-up roles and create their own world. The elegant collection provides a stylish and durable play environment that both young kids and parents will love. The Cottage, all of the furnishings and accessories store away quickly and neatly for optimal convenience in any size home.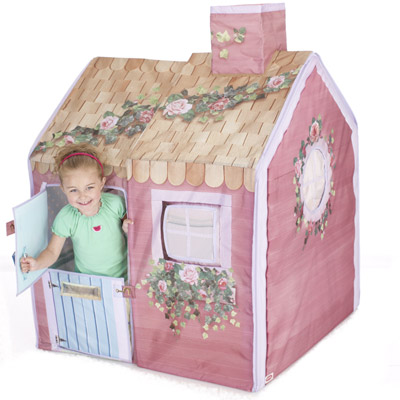 Enter to win the entire ROSE PETAL Cottage Collection. Email the following info to celebritybabyblogATgmail.com (make sure you replace AT with @).
Your full name, mailing address, and email address.
What is the name of the market that will be added to the Dream Town Collection this fall?
Tell us about the super lucky kid who will receive the ROSE PETAL Cottage Collection if you win.
Make sure you put "ROSE PETAL Cottage" in the subject line in order for your entryto be counted.
Any entries that don't include all of the info will not be counted. The contest closes April 8 at 7 am EST. (For terms & conditions, click here.)