Introducing Caden Dar Bateman
Actress Rachel Luttrell, 37, introduced her fans to son Caden Dar, 6 months, by posting the following picture on her website. The photograph was taken on the set of her television show Stargate Atlantis. Dad is Lloyd Bateman.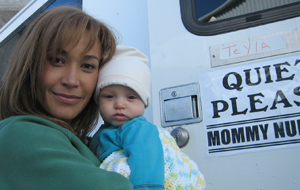 Source: Rachel's Official Website
Thanks to CBB reader Arlessiar.