Update: Gwyneth Paltrow throws Moses a Mexican birthday party
Update: Added a photo of Moses preparing for his party.
Originally posted April 9th: In honor of son Moses' second birthday on April 8th, Gwyneth Paltrow invited some of his friends to a Mexican restaurant for a little party. The reason for the Mexican theme? According to the 35-year-old actress, son Moses "loves guacamole."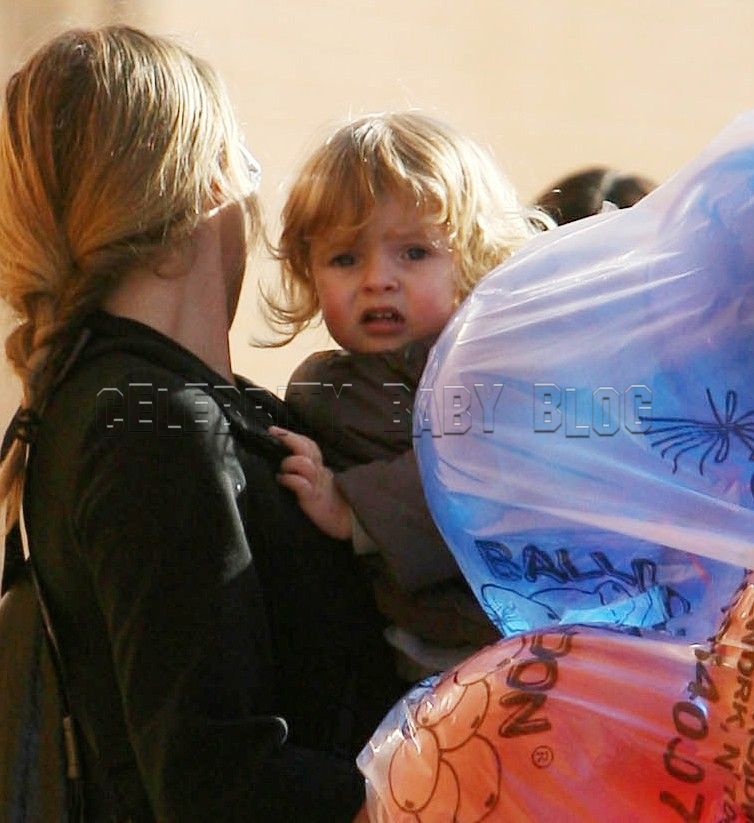 Photo by INF.
Continue reading for the rest of the article.
One thing that is on hold is presents for the little boy since dad Chris Martin is out of town at the moment.
His daddy is in London. So we're going to do presents when we can all be together.
Now that son Moses is two, his independence is starting to show, much to Gwyneth's dismay.
[He's] not so little anymore. He doesn't like a stroller anymore, he doesn't like a highchair. He likes his independence.
Gwyneth and Chris' daughter Apple is 3 ½.
Source: People