Crystal Chappell talks about being a bi-coastal mom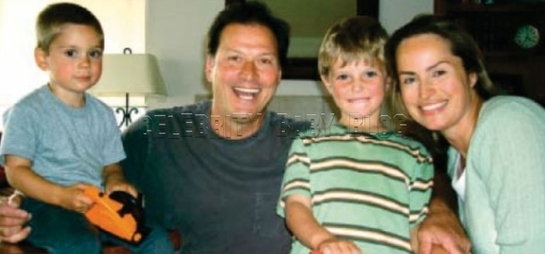 When her husband and two sons moved to California two years ago, it appeared as though Crystal Chappell had a decision to make: To go with her family, or to leave behind a job she loved, playing the part of Olivia Spencer on Guiding Light — which just so happens to film 3,000 miles away in New York City. The 42-year-old actress ultimately chose neither over the other, and now makes a weekly bi-coastal commute. The arrangement works for all involved, Crystal says.
It's the best of both worlds. In New York, I get to act and do what I love to do, and when I go home I get to be just Mom. Now that it has been two years, I can't imagine not living in two places.
Her sons — Jacob Walter, turning 8 next month, and Dylan Michael, 4 — are "used to" her schedule, according to Crystal.
Sometimes I get only 24 hours at home one week. But then off two weeks the following week. It all works out.
Click 'continue reading' for more of the interview.
Crystal gives credit to her husband, former Days of Our Lives actor Michael Sabatini, for keeping the boys busy — and keeping the family on track.
They are used to me doing this. They got their life in California. They are very busy. They play soccer and they have their Dad full time. Michael is such a great Dad and husband.
Source: Soaptown USA