Australian Prime Minister Kevin Rudd visits Cate Blanchett and baby Ignatius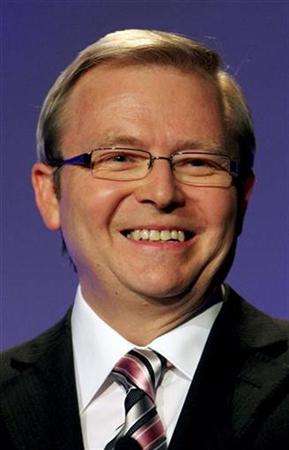 Australian Prime Minister Kevin Rudd, 50, made a quick stop at the Mater Hospital in Sydney yesterday to visit and congratulate actress Cate Blanchett, 38, and husband Andrew Upton on the birth of their new son Ignatius Martin, who arrived on April 12th. He also brought along a gift from children's designer store Seed. When leaving he said,
I have just been wishing baby Ignatius a warm welcome to the world and to congratulate (Cate) and dad. They are doing well. She's terrific. The baby is a beautiful guy.
Big brothers Dashiell John, 6, and Roman Robert, who turns 4 on April 23rd, also visited.
Source: News.com.au