Rob Lowe, wife embroiled in litigation with former nanny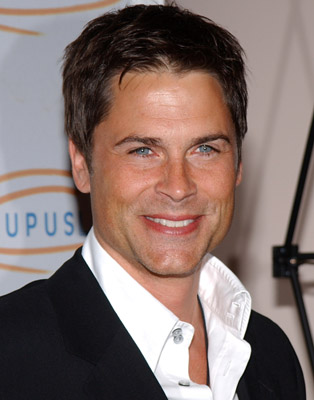 In a commentary written for the Huffington Post on April 7th, Rob Lowe alleged that a "former employee" was attempting to extort $1.5 million from he and wife Sheryl. That employee, whom we now know to be 24-year-old Jessica Gibson, acted as a nanny to the couple's two children — Matthew Edward/Edward Matthew, (both names reported) 14 and John Owen, 13 — off-and-on for seven years.
In the op-ed piece, Jessica was accused by the 44-year-old actor of lodging false harassment claims in "an attempt to damage and humiliate not only my wife and me, but our two young sons as well"; In an April 8th complaint, the Lowes claimed that Jessica violated a confidentiality agreement by speaking publicly about the couple.
But yesterday in her own sexual harassment lawsuit, and again this morning in an appearance on the Today Show, Jessica fired back — offering up a different version of events entirely. She denied Rob's allegation of extortion and instead claimed that Rob acted inappropriately during her tenure. When asked by Today co-host Meredith Viera why she remained on the job for so long, Jessica said that Edward and John were a factor.
I love the children. I needed the job. I thought it would get better, and I was scared.
The Lowes are scheduled to give a deposition in the case in mid-May, Jessica's attorney Gloria Allred said this morning. An attorney for the Lowes issued a statement to Today, denying Jessica's allegations as "simply untrue."