Real World: Las Vegas Brynn Smith expecting third child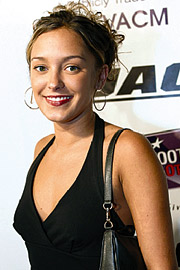 Brynn Smith, 27, from MTV's Real World: Las Vegas, announced on the Real Worlds Awards Bash that she and her husband Austin Cain are expecting their third child together. They already have sons Halen, 4 ½, and Nash, who is about 14 months.
If anyone knows Nash's exact age, please comment or e-mail us at cbbtips@gmail.com!
Source: MTV Real World Awards Bash
Thanks to CBB reader Esmeralda.