Introducing Amir Epps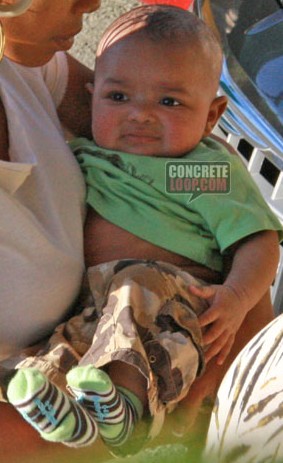 We got our first look at Amir Epps, the 3-month-old son of actor Omar Epps and his wife Keisha Spivey Epps, on Monday, April 14th. Amir was being held by his mom's best friend, singer Brandy, as the trio were shopping at Fred Segal.
Source: Concrete Loop
Thanks to CBB readers Tan and Ann.