Dancing on Ice champion Suzanne Shaw considers adoption from Britain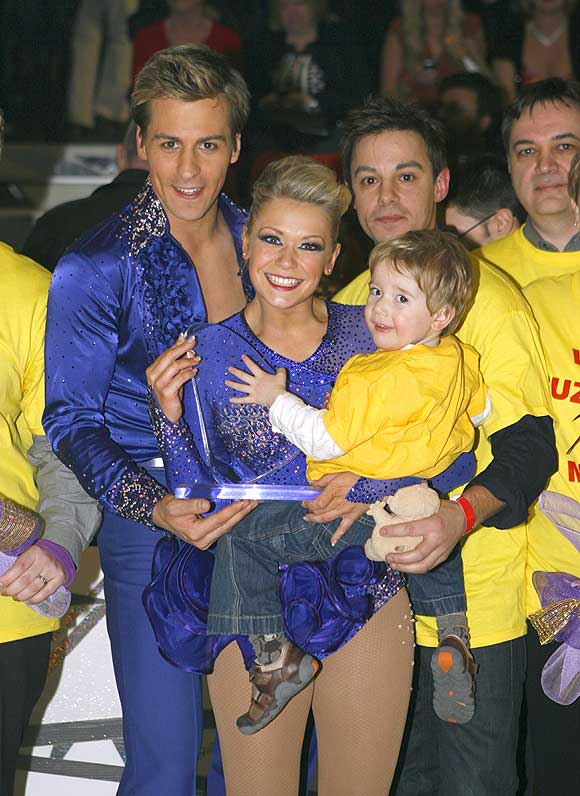 Dancing On Ice champion, British singer Suzanne Shaw, 26, is considering adoption as a way of expanding her family, but she doesn't want to adopt from abroad. She branded celebrities who have adopted from abroad as "publicity stunts",
I won't be like them. I'll adopt in this country. I won't go to another country just for a publicity stunt. A lot of my friends are adopted and I'd like to give children the chance of a start like the one my son Corey has had.
She is good friends with Myleene Klass, 30, who's mom to daughter Ava Bailey, 8 months, and the two regularly discuss motherhood.
We're very close. We always talk about our babies together. Just the other week we were chatting about whether you can freeze blended food.
Suzanne is currently dating Virgin Radio DJ Jason King, 33. Her son Corey Mackenzie with ex-boyfriend Darren Day, 39, is 3 years old.
Source: What's On TV
Thanks to CBB reader Jessica.