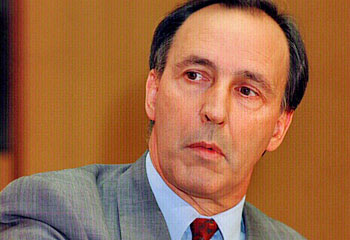 Update: Patrick and Amber have named their son Slade Michael Keating.
Originally posted April 10th: Australia's former prime minister Paul Keating, 64, became a grandfather for the second time with his first grandson being born on Monday. His son Patrick Keating and wife Amber welcomed the yet unnamed baby boy on April 7 at North Shore Private Hospital. They also have daughter Avalon, 2. Paul was beaming over the news, saying,
That smiling little face…it's like winning the lottery 10 times over.
Paul Keating was prime minister of Australia 1991 -1996.
Source: The Daily Telegraph, Sydney Confidential in The Daily Telegraph, Friday 11th of April 2008, pg. 44
Thanks to CBB reader Kate.