Tori Spelling says she's appreciating every moment of pregnancy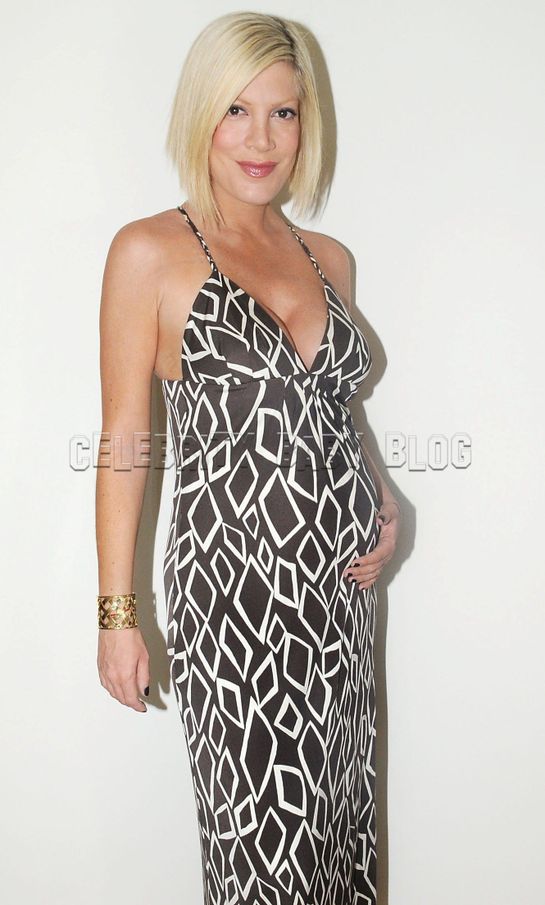 With the early June arrival of her second child, a daughter, just around the corner Tori Spelling says she's not nervous at all. Instead, the 34-year-old actress tells Entertainment Tonight that she's "excited…really excited." Like many moms, Tori says that she viewed this pregnancy quite differently than she viewed her pregnancy with son Liam Aaron, 13-months.
With your first pregnancy, you don't know, and you're just looking at the end goal…the baby…so you kind of fly through the pregnancy. And once you're not pregnant anymore you realize, 'Gosh, I really miss being pregnant.' So this time I've really taken the opportunity to appreciate every moment of being pregnant.
That's not to say that a subsequent pregnancy doesn't present its own unique set of problems. Tori noted that the experience is "very different" than her first pregnancy "mostly because I have a 1-year-old."
So, you know, usually if you don't have any other children and its your first pregnancy you get to kind of be pampered and relax, sleep in…and I don't get that opportunity because I'm chasing around my baby and he's getting up early in the morning, so its hard.
Click continue reading for more of the interview and video.
The reality of having two children so close in age must have been very apparent to Tori as she sat down to promote her new film Kiss the Bride. She noted with a laugh that while filming the movie, she was pregnant with Liam and the movie "is opening and I'm doing press for it, and I'm pregnant with her." Tori added that the producers of the film knew she was pregnant when she auditioned for the role.
So I was just hoping that they'd be okay with it. And they were great. They were very encouraging they dealt with it brilliantly, we just did a lot of creative things, holding things in front of me, turning to the side and wearing sweaters.
Source: ET Online