Kate Hudson's son is her top priority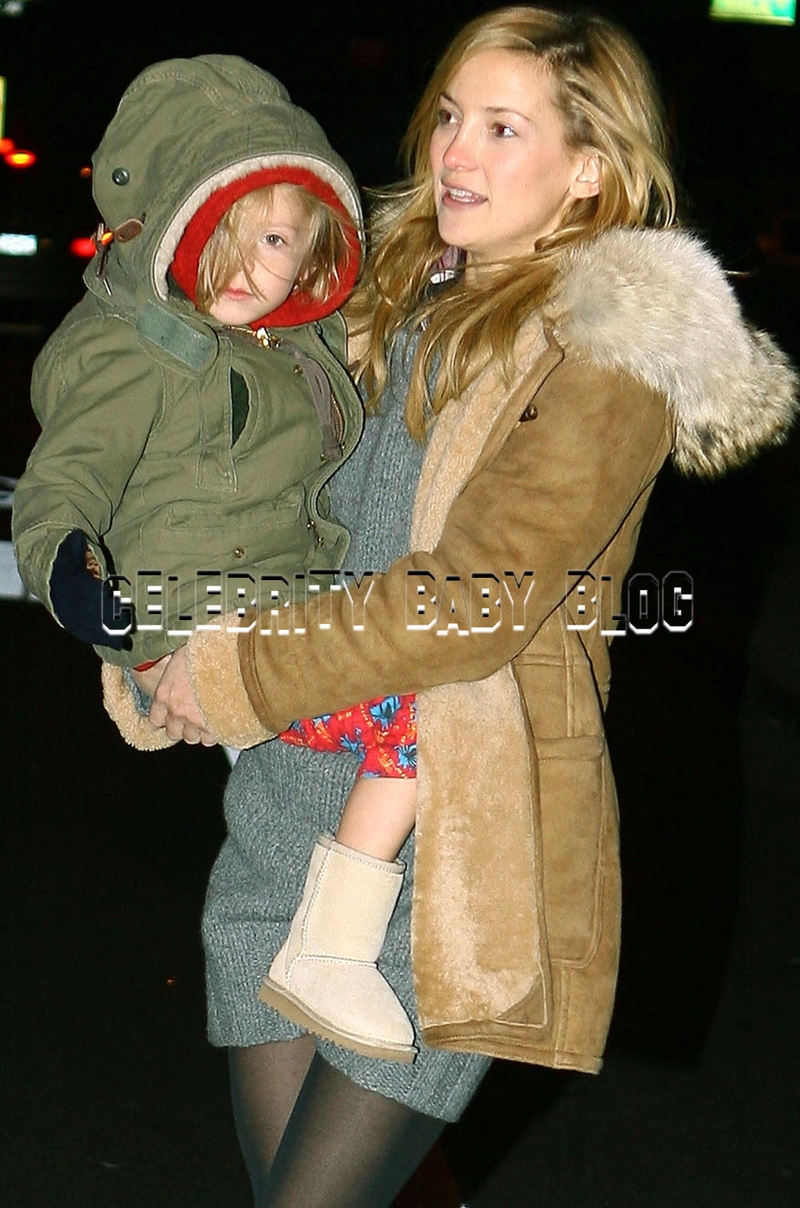 Kate Hudson's day job is acting, but that doesn't mean that it ranks number one with her. Son Ryder Russell, 4, takes that spot.
Well, I am restricted. The question is, does it bother me? And it doesn't at all. I'm a mom and that's my first priority. There are a lot of people who say, 'Do you know what I did for you? Have you any idea about the things I gave up?' I could never be like that.
The 28-year-old is also very open when she admits that no man will ever come before her and ex-husband Chris Robinson's son.
Any guy I ever meet is always going to come second to my son. And you get to weed out the boys from the men. You definitely know which ones are the boys.
Continue reading to find out if Kate wants more children, being a sports mom and the type of dad she thinks fellow actor Matthew McConaughey will be.
Now that Ryder is getting older, Kate has signed her son up for football and t-ball and she couldn't be more excited.
I love sports. I know more about them than my brothers sometimes. I've never been more excited to be a soccer mom. And I will totally be the snack mom –- that's going to be the best part.
Matthew McConaughey, Kate's co-star in Fool's Gold, is currently awaiting the birth of his and girlfriend Camila Alves' baby in late June. And while Matthew is known as a free spirit, Kate thinks he will be a wonderful dad.
He's going to be a great dad. Everyone has an image of Matthew, like he's the shirtless wonder, climbing mountains and kind of crazy, but in fact he's very devoted and quite responsible.
Kate also expounded more on her relationship with her ex-husband, one which continues to be close despite their divorce. She's ready for more children, but needs to find a partner first!
I spent 7½ years with Chris. I grew up with him. Ittakes a grown-up to be able to realize that something's not working. Thetransition with children is when you get scared. It's a huge decision. Well,I still love [Ryder's] dad. It's that simple. Daddy and I still spend lotsof time together.

I can't wait tohave more [kids]. I'm at that place when I'm ready to have another one and Chrisand I are not together. I'm like, 'Oh no! Uh-oh! I'm ready.'
Source: Times Online