Update: Jodie Sweetin welcomes daughter Zoie Laurelmae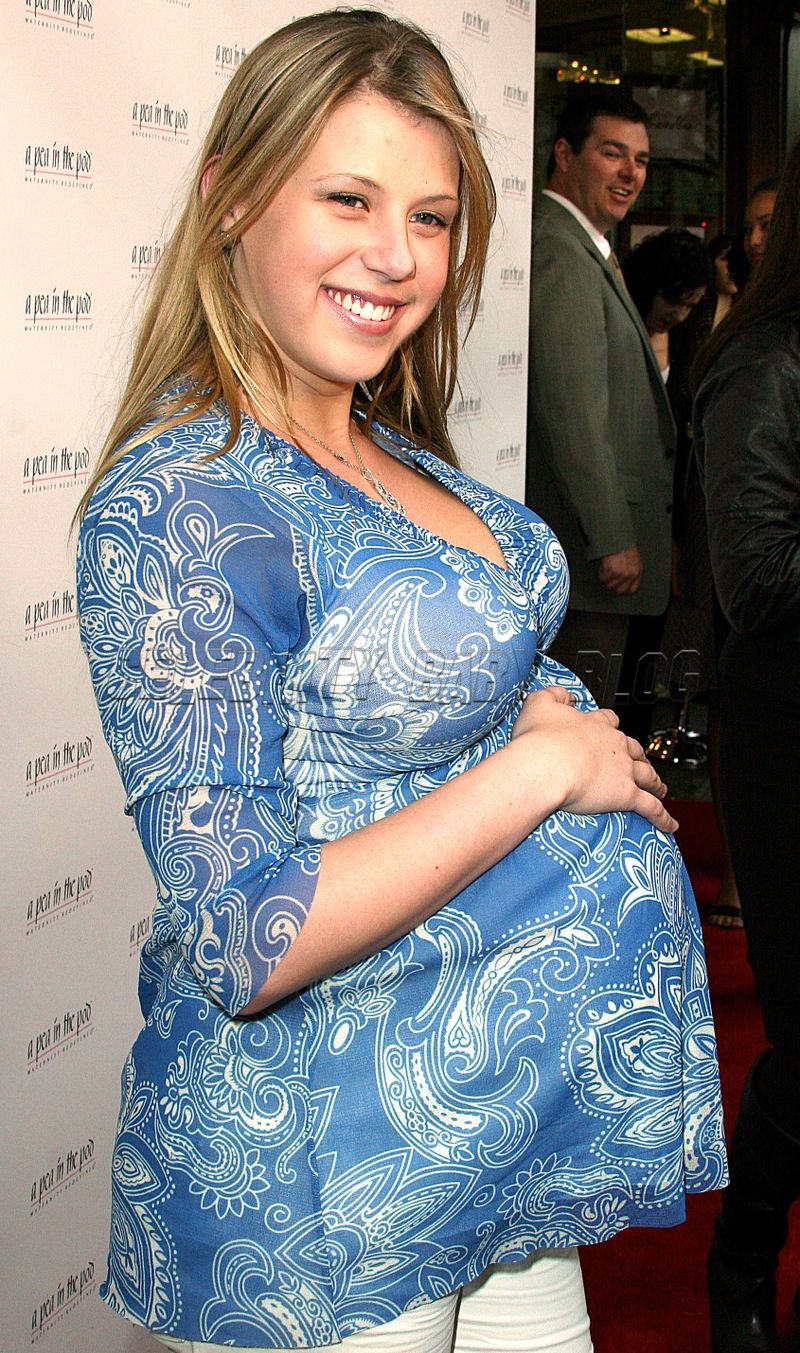 Update: Zoie's full name and delivery details have been added.
Originally posted April 13th: Actress Jodie Sweetin, 26, and her husband Cody Herpin, 30, have welcomed their first child, a baby girl. Daughter Zoie Laurelmae Herpin was delivered via emergency c-section at 3:20 pm on Saturday, April 12th, weighing in at 8 lbs, 7 oz, and is 21 inches long. Jodie's due date had been last Sunday, April 6th. Cody shared that although Jodie is doing great now, the delivery did not go the way they had planned.
Jodie had to have an emergency c-section. We finally had her [on Saturday], but Jodie was in labor since Thursday. It was 40-some hours.
The pregnancy was announced in September. In January, Jodie revealed that she was carrying a girl. The following month, she joked that she would not be naming her daughter after 'fruits or electronic devices,' and also did a CBB interview and photoshoot. She also recently attended a book release party.
Thanks to CBB readers Sarah, Heather, and Dot.