Fred Savage and family at CARE on Sunday
Wonder Years childhood star and current director Fred Savage, 31, his wife Jennifer Stone Savage, and son Oliver Philip, 20 months, attended CARE (Child Actor Recognition Event) at The Universal Studios Hollywood Globe Theatre in Hollywood, CA on Sunday, April 13th.
The couple expect their second child — another delivery surprise — the second week of May.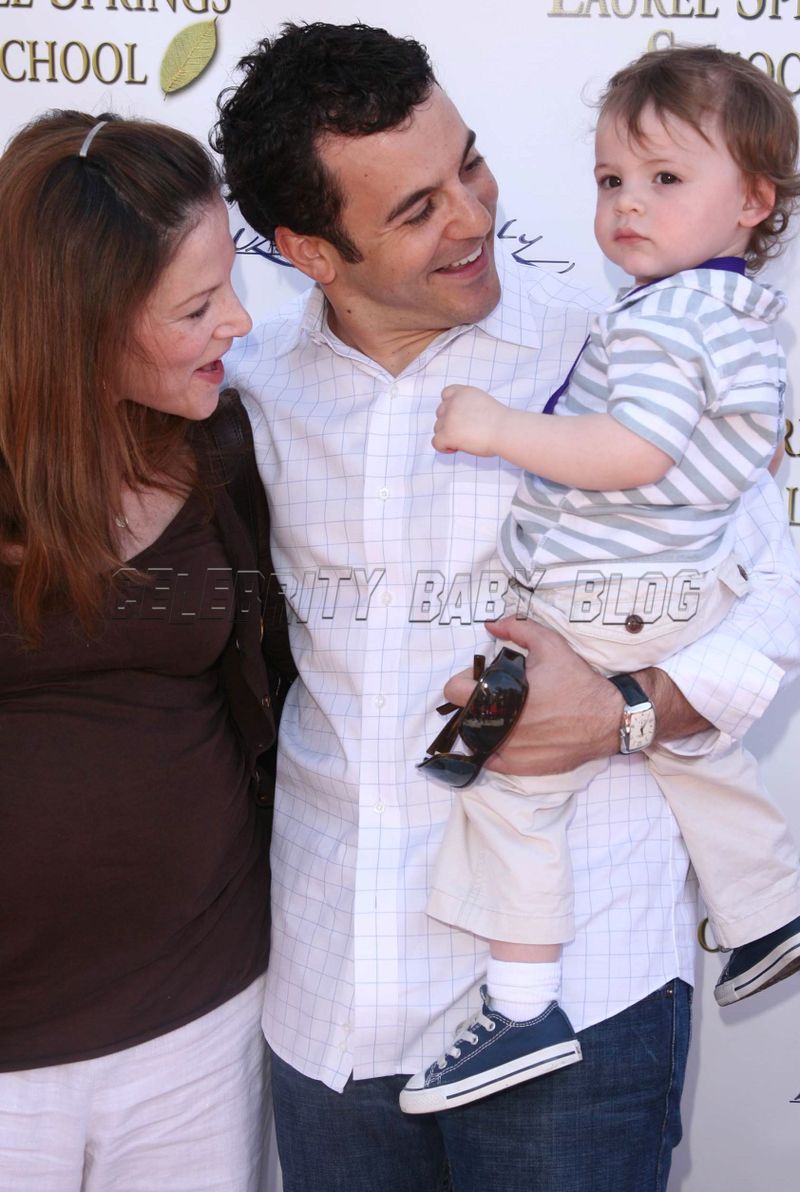 Photos by Splash News.
Another image below along with Oliver's shoe info .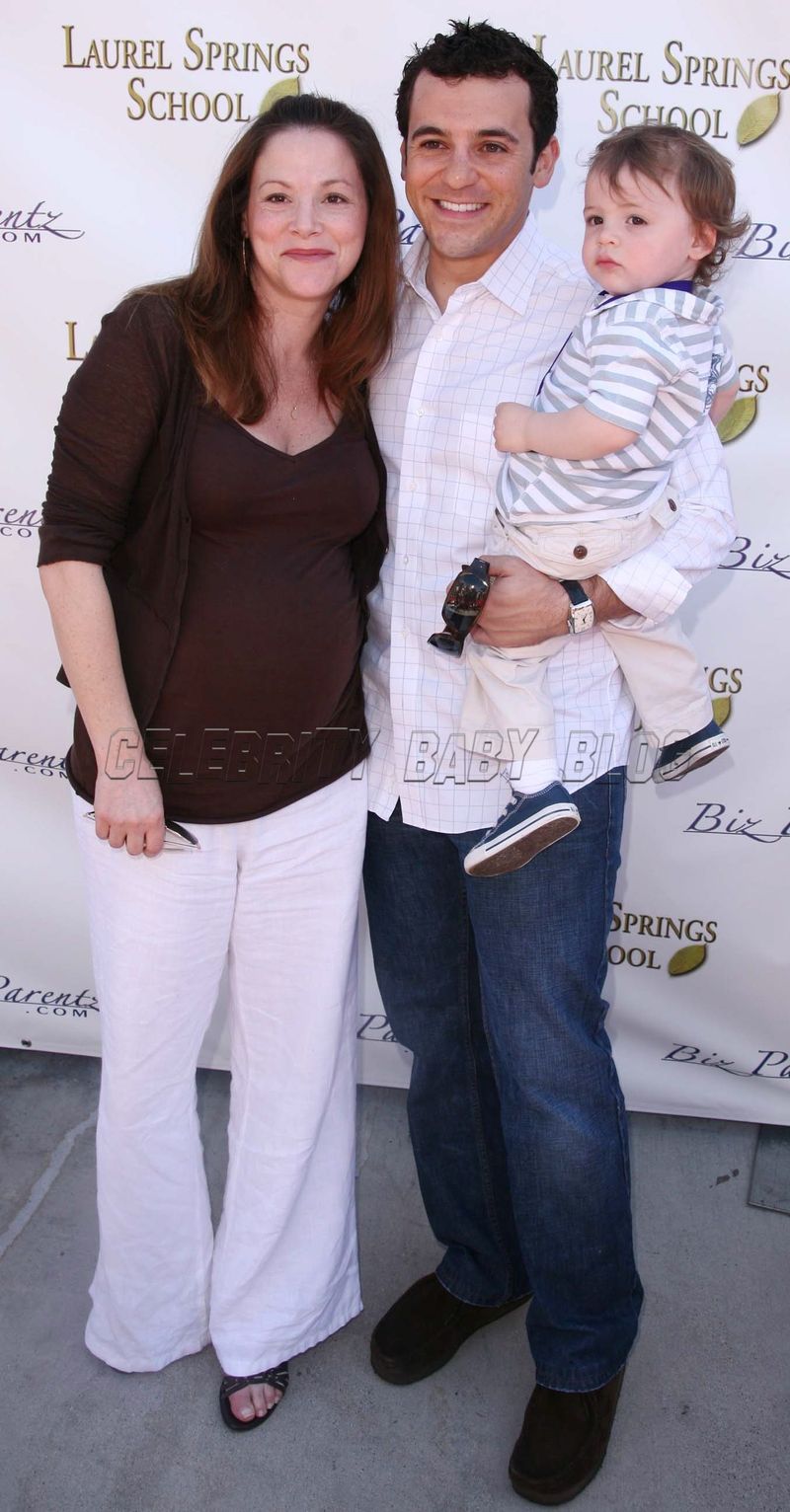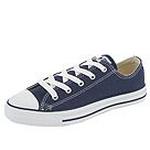 Oliver is wearing Converse Chuck Taylor All Star Navy Low Canvas ($25).