Charlotte Martin hopes son Max will take after her husband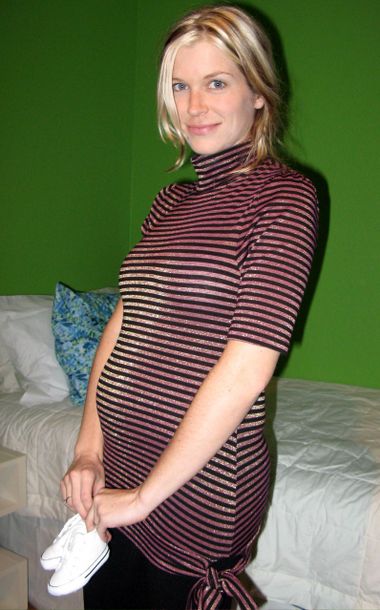 Singer Charlotte Martin recently blogged about son Max's upcoming arrival, and the fact that she hopes his personality comes from her husband producer/mixer/artist Ken Andrews.
Well it's getting really close to Max's arrival. I finally stopped having the crazy wacky technicolor dreams and now all i dream about is going into labor. I'm quite ready and terrified all at the same time. It's a really weird time. Ken and I are feeling the calm before the storm I should say.

I'm so excited to meet this little creature, although I hope he is less dramatic than myself and more chill like Ken. We'll see. Based on his karate moves, I'm not sure what to expect!

All I know is he is going to be surrounded by music and records and instruments. Among his favorite cds so far (I'm guessing here based on the kicking) are Boards of Canada's Geodaddi, everything by Dustin O'Halloran, and Patrick Wolf's The Magic Position. i think he likes drums or beats. Makes sense since he always has my heartbeat going.
Max is due to make his arrival later this month.
Source: Charlotte's MySpace Page