Barry Watson and Tracy Hutson welcome second son, Felix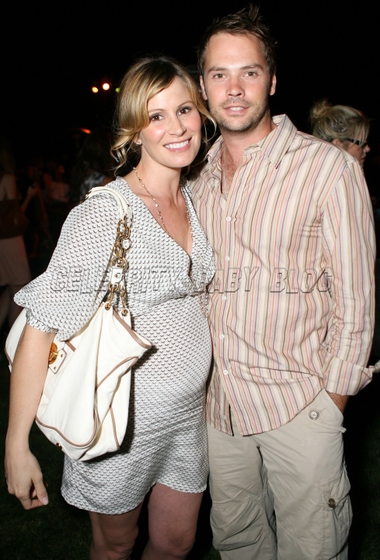 In better-late-than-never news, Samantha Who's Barry Watson announced that he and wife, Extreme Makeover: Home Edition's Tracy Huston, welcomed their second son, Felix, on November 13th. CBB learned of the pregnancy last August. The couple is also parents to son Oliver, who turns 3 next month.
The 33-year-old actor shared the news in an interview with Entertainment Tonight after he was asked what he did during his show's hiatus.
I hung out with my son quite a bit and had another son in November — November 13 right after we wrapped. I did a little reading and hung out with my kid. Taking my three-year-old to school and cooking dinner every night.
Barry also admitted that since he is back at work, he is able to opt-out of the midnight feedings.
As a team, I am more in charge of the three-year-old than the [five]-month-old.
Source: ET Online; Eduardo's blog
Thanks to CBB reader Katie.