Update: Australian Gladiator Derek Boyer welcomes first child, son Charles Alfred
Update: Charles Alfred Boyer was born on Tuesday, April 8th, weighing in at 7 lbs, 10 oz.
Originally posted 12:10 pm: The 'Australian Gladiator' Derek Boyer, 38, who's officially Australia's strongest man is to become a dad. Derek and his fiancé Sally, 29, are expecting their first child, a son "any day now," but he might be unable to attend the birth as he is due to appear at the World's Strongest Man Grand Prix in Moscow just days before the birth date.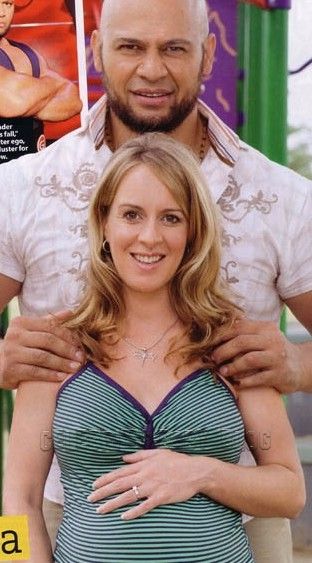 Source: Woman's Day, issue 14 April 2008, pg. 37 – 38.
Thanks to CBB reader Elizabeth.