Minnie Driver goes grocery shopping in Santa Monica
Although Minnie Driver may not want to chat about her guy on the red carpet, it won't stop them from running errands together! The 38-year-old actress went grocery shopping with San Francisco-based musician Craig Zolezzi and his son Caden in Santa Monica, CA on Thursday. Minnie has been rumored to be dating Craig since last year, but has not confirmed or denied who the father of her baby is. Minnie is due in August and would like a delivery surprise.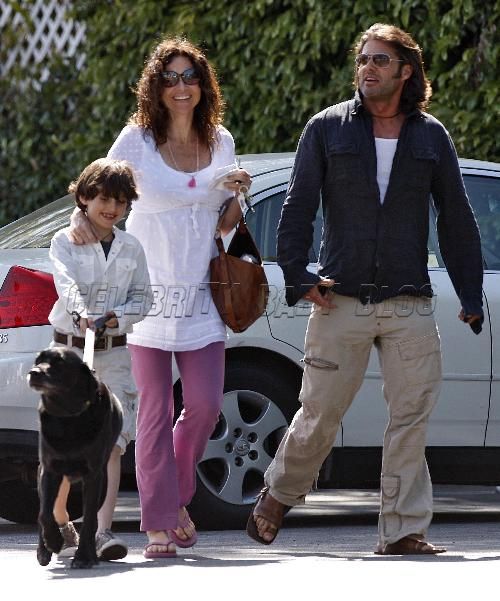 Photos by Flynet.
Three more images below.