Kim Raver discusses sons Luke and Leo, as well as baby weight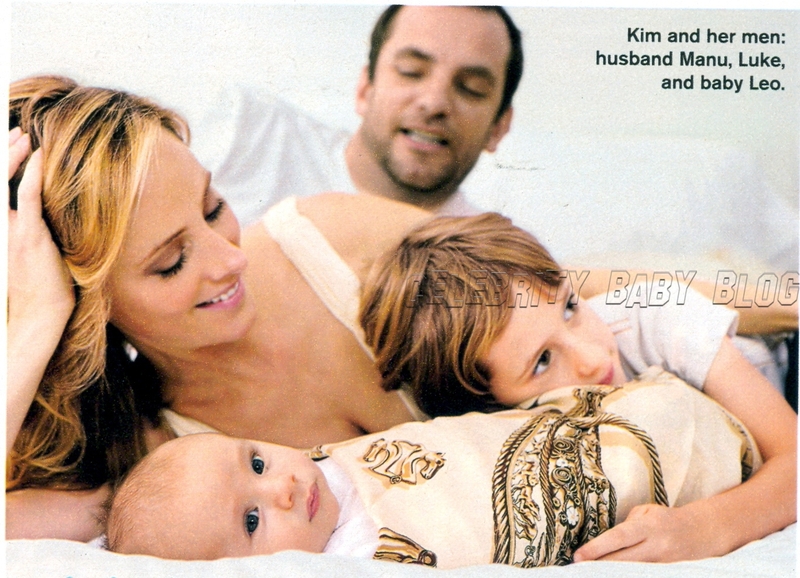 Kim Raver attended the LaCroix Boutique opening in Manhattan last evening, looking as slim as ever six months after the birth of son Leo Kipling. When asked by People for her secrets, the 39-year-old actress replied,
My big goal was to be able to nurse my baby. I waslucky that it came off easily. Really, I've been eating really well, a fullthree meals and avocado. But I'm working 16 hour days, and I'm nursing. [My regimen is] running after a 5-year-old [Luke West] and a baby.
Additionally, Kim admitted that she has been exercising a little too — but with a routine that focuses on stretches. Husband Manu Boyer was quick to add that its only been, "A little bit — but not like crazy!" Kim shared,
I've been going to this thing called Physique 57 [a cardiovascular program of isometric exercises and orthopedic stretches]. Everything you should do after a baby that you should do.
For her three boys, the new family member and Lipstick Jungle schedule has been an adjustment; however, Kim gives credit where credit is due — they all help her out in their own ways.
You have to have a good husband. [Manu] is totally there for me. [For Luke,] at first it is a little tough for the older one, when the baby comeshome, but now he just adores him and helps him. And whenthe baby is fussy or crying, the only thing that will make him stopcrying is my older son. [Leo delivers] big hugesmiles when you walk in the door. That makes all the long nights andeverything disappear.
Source: People