Introducing Maxx Thomas Hamilton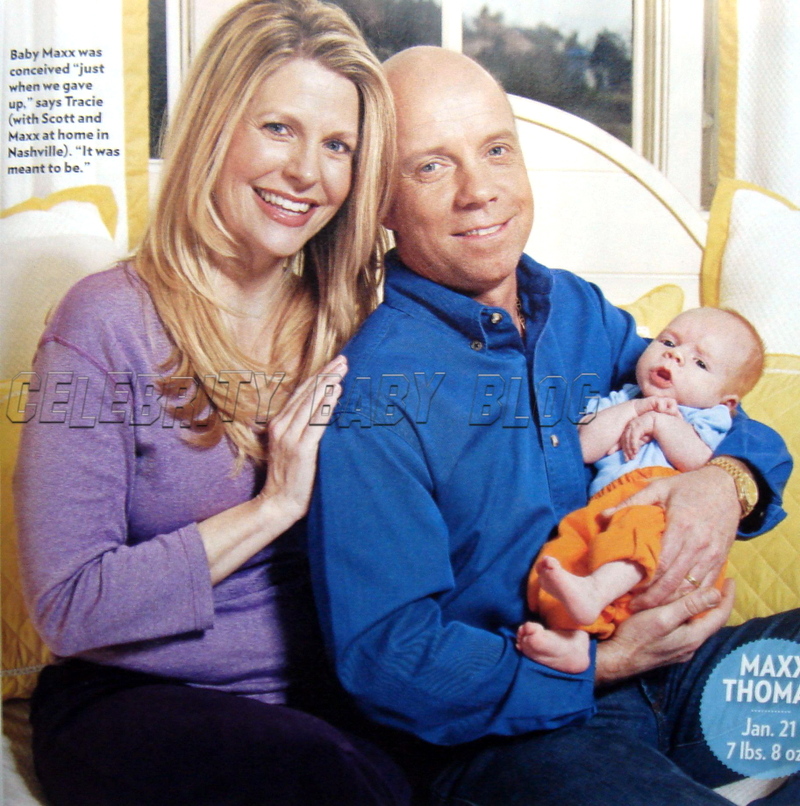 Along with oldest son Aidan McIntosh, 4 ½,Olympic champion figure skater Scott Hamilton, 49, and his wife Tracie, 38, introduce their second boy, Maxx Thomas, in the latest issue of People. Now 3 months old, it's a miracle the littlest Hamilton is here at all.
Click below for the photo and interview highlights, including their journey through infertility and Maxx's difficult start to life.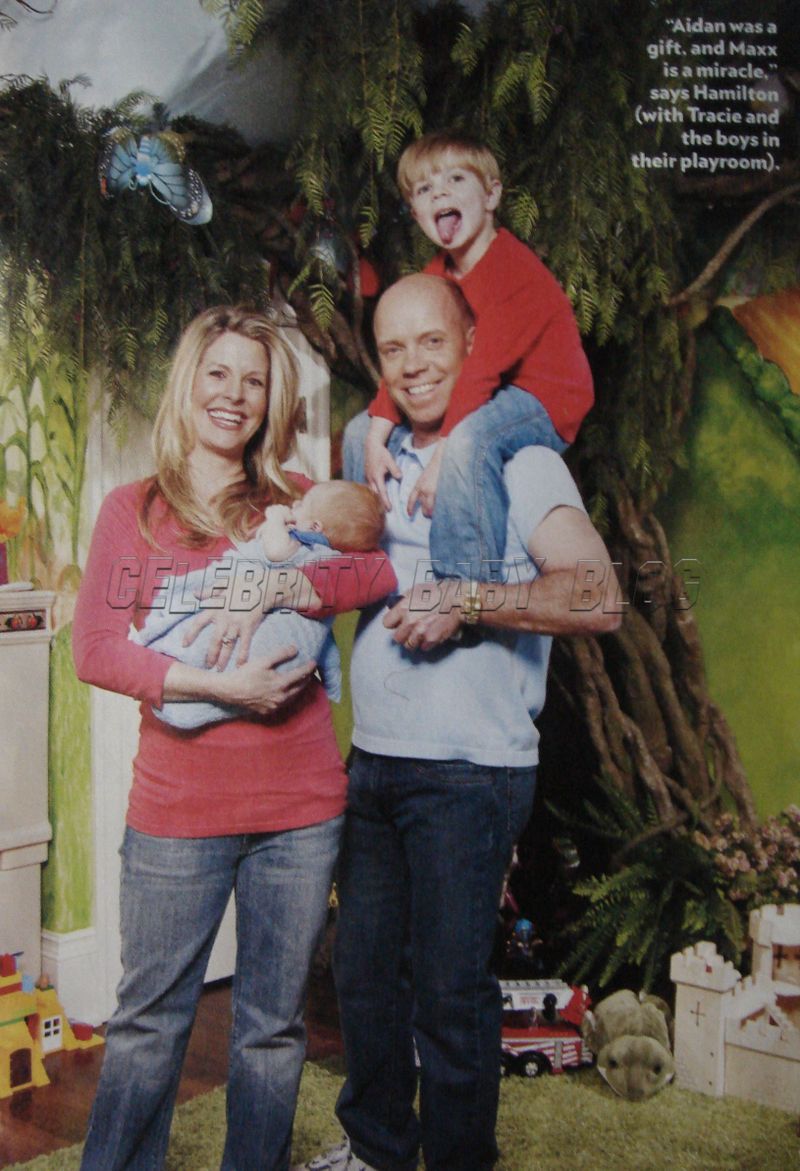 Trying to conceive:
Scott fought off testicular cancer in 1997, with no effect on his fertility. However, in 2004, he was diagnosed with a nonmalignant brain tumor near his pituitary gland, requiring radiation to shrink — and that took its toll. Scott's body stopped producing testosterone.
The couple tried for a year to conceive naturally. Seeing no results, they considered in-vitro as a last resort. Instead, they visited UCLA endocrinologist Dr. Christina Wang, who prescribed two different hormones to spike Scott's testosterone and therefore stimulate sperm production, a method which has a success rate of over 80%.
However, like fertility treatments for women, they're anything but easy. One of the medications Scott kept in the home refrigerator and had to mix himself. The two hormones were self-injected three times a week, back-to-back, into Scott's stomach and thigh. By April 2007, the couple had spent $23,000 on treatment — insurance didn't cover the expenses.
T: We always knew we'd like a couple of kids.

S: You have one for you and have a second one for the first one.

I did it first thing in the morning. The [stomach shot] always stung, even though it was the smaller needle. The [thigh] shot required a 5/8 needle and a full insulin-type syringe. If I hit a vein, I could cause a gusher of blood, so I had to be careful. People say you can't give yourself a shot, but when you're faced with it, you do whatever it takes.

T: I was always apologizing to him. I'd hear this 'Ow' from the bathroom and I'd feel badly. I told him he could stop anytime if he didn't want to go through with it.

S: It was 1 ½ years of nothing. I thought it just wasn't meant to be.
On finding out Tracie was pregnant:
S: I told Tracie we're done with fertility treatments and I can't do it anymore — and bam! She got pregnant.

T: Just when we gave up, it was meant to be.
Telling Scott she was expecting:
When Aidan asked her about baby names in the car one day, Tracie thought maybe their son knew something she didn't.
T: I took a pregnancy test that day.
It was positive. She sent a cell phone photo of the positive test to Scott.
S: I said, "Are you sure? This is unbelievable!" Aidan was a gift, and Maxx is a miracle.
On the birth:
Maxx arrived "purple as a berry" and with the umbilical cord wrapped around his neck. Fifteen slow minutes passed before he turned pink and finally let out a wail, much to the relief of his anxious parents.
S: I was scared to death. When he cried, we cried too. It was pretty amazing.
A positive outlook:
S: With what I've endured, if I can be happy, anyone can. [laughs] I'm a short, bald, half-neutured, chemo-ed, radiated male figure skater. What choice do I have but to be optimistic?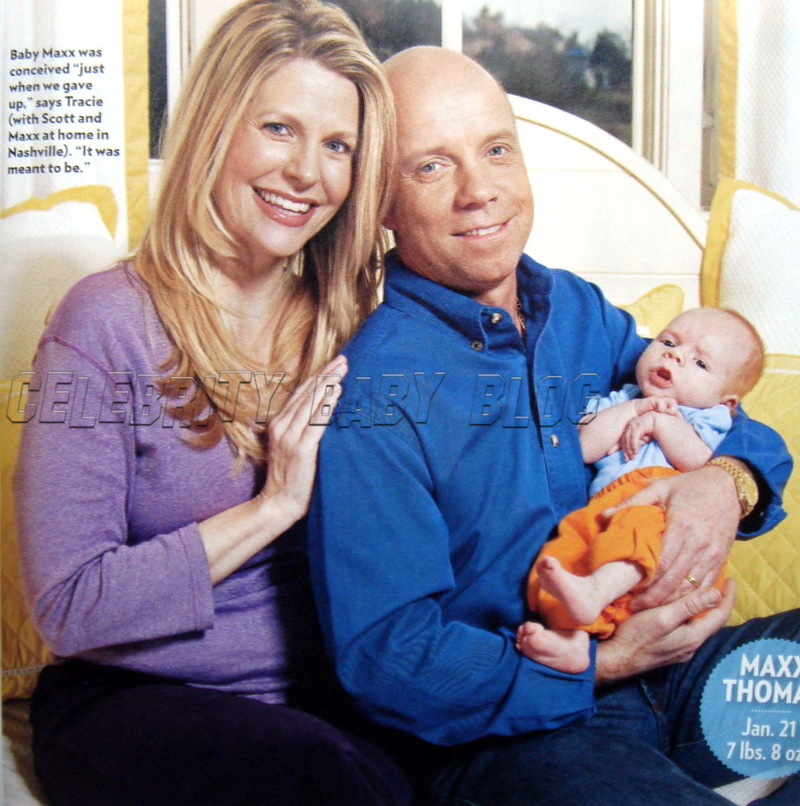 Source: People, April 21 issue
Photos by David Yellen.