Finola Hughes welcomes third child, daughter Sadie Beatrice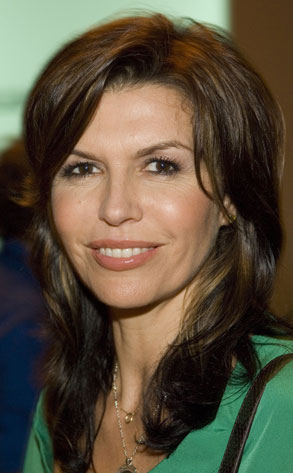 General Hospital's Finola Hughes, 47, has announced that she and husband Russell Young are parents for the third time. The couple recently adopted 4-month-old Sadie Beatrice Young, their first daughter.
We adopted a baby girl! It's incredibly exciting. We have three now: Dylan Joseph, 7, Cash Justice, 3 ½, [who joined the family as an infant in 2004] and Sadie, who's 4 months old. We're done.
Although Finola, who previously appeared on Charmed, All My Children, and hosted How Do I Look?, did not provide an explanation for the choice of Sadie, the middle name is a nod to family history.
Beatrice is a family name on both sides of our family, and she's very old-fashioned-looking. She needed a bit of an edge — a tough name, because she's got two big brothers!
Source: Soap Opera Weekly
Thanks to CBB reader Regan.