David Bustamante announces that he is awaiting a daughter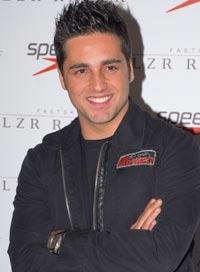 Spanish singer David Bustamante, 26, announced during a radio talk show that the baby he is expecting with wife Paula Echeverria will be a girl and that they already have chosen a name. David is currently on a promotional tour for his new album, Al Filo de la Irrealidad, but couldn't contain his excitement over finding out the news.
They just told me that I'm going to be the father of a little girl. It's marvelous and I want to share it with everyone. She will be named Daniela and I want so badly to have her in my arms!
David and Paula — due in August — had confirmed the pregnancy in February after rumors were swirling that she was expecting. The couple was married in July 2006.
Source: Hola!