Peter André plans more babies; talks about Harvey, Junior and Princess
by auditioning contributor Carlie: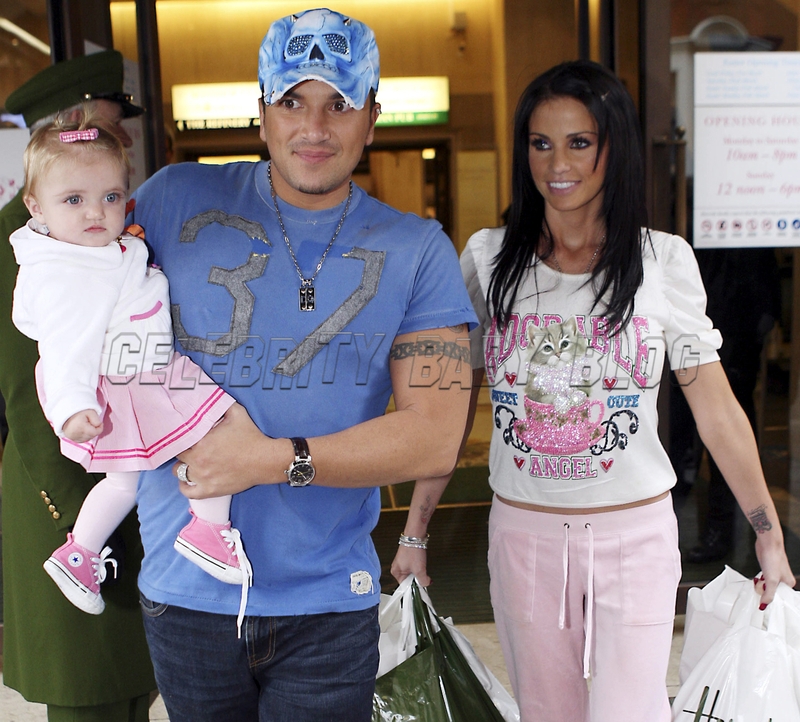 Peter André says he and wife Katie Price-Andre, 29, plan to add a lot more children to their brood in the next few years, having shared,"We want loads!" Pete, 35, also revealed in a recent interview for New magazine that Harvey Daniel, 5 ½, who suffers from septo-optic dysplasia and a hormone imbalance, has undergone tests for Prader-Willi syndrome.
We just have to wait for the test results. Harvey wants food from the minute he wakes up until he goes to sleep, which is one of the symptoms. I really hope he doesn't have it. He's in good spirits. He has the most adorable laugh.

The only thing that's scary about him is that he's unpredictable and he's strong. We don't leave him and Junior alone together because he'll go up to Junior and smack him one. You see his nose twitch and you know he's ready to attack. When he gets angry, a whole room could be demolished.
Click below to read about Junior's bout with chicken pox and why the Andres hope Princess will get it too.
On the topic of his son Junior Savva, 2 ½, the singer shared in his New magazine column 'Planet Pete' that the tot has chickenpox.
PoorJunior has been very clingy to me this week because he's caught thedreaded chickenpox. We noticed his eyes going red and he had atemperature. Then, when a few spots appeared, we realized what it was.


He's been keeping up his spirits, though, and still managed to get hisdaily dose of 'Ratatouille' viewing. Chickenpox has apparently beendoing the rounds at his school, so it was only a matter of time really.
The family are now hoping Princess Tiàamii, 9 months, will catch it as well.
Nodoubt Princess will get it now, too, although I'm told it's better forthem if they have it when they're babies and toddlers, not adults, soevery cloud has a silver lining. Lots of people have been saying thatPrincess looks like me at the moment, and I must admit I'm loving it!
Source: New MagazineIssue:250: April 14th 2008