Paul Brandt wonders how a baby will affect his music career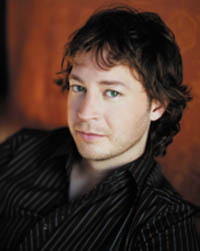 Country singer Paul Brandt is anxiously awaiting the birth of his first child, but he was a little unsure of how the new arrival will affect his career. He wasn't the only one, as a reporter asked the same question. To which the 35-year-old replied,
Yeah, I'm kinda wondering the same thing. My agent assures me they can put cribs on buses.
Paul and his wife Elizabeth Peterson expect their baby on May 17th.
Source: Times Colonist