Lionel Richie talks about finding a name that fits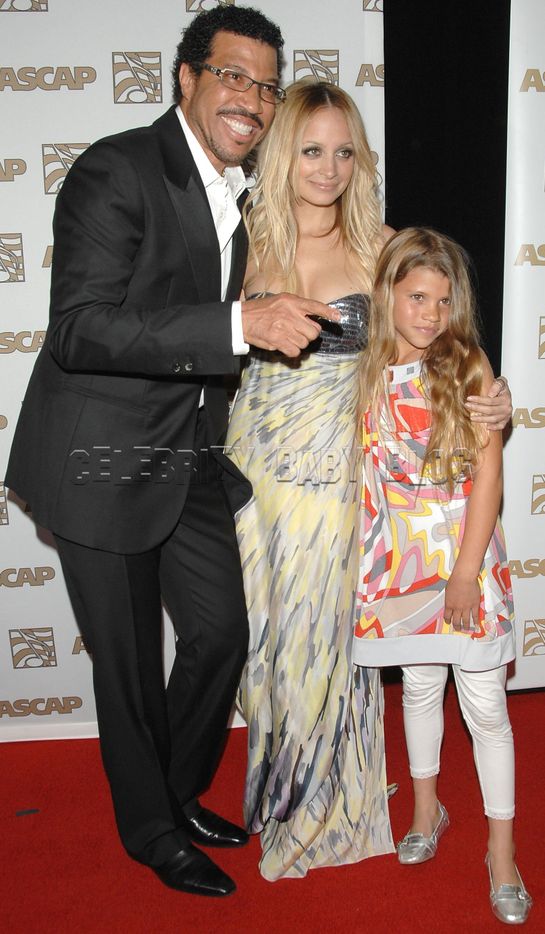 Like many new grandparents, the sound of 'grandpa' just didn't ring true to Lionel Richie. Or, apparently, to his daughter Nicole Richie, 26 — who welcomed daughter Harlow Winter Kate 3 months ago tomorrow. The father-daughter duo hit the ASCAP awards last night where Lionel was honored with a Lifetime Achievement Award, and they revealed to Extra! the name they've chosen for Harlow to call Lionel.
I went to Nicole and said, 'Grandpa,' how does that sound? Does that fit me?' She said, 'Dad, that sounds old.' So I kind of searched out … G-Pa sounds a lot better. That's my street name.
Lionel, 58, is clearly at ease in his new role, and has even been pitching in with the babysitting duties. He recently helped Nicole's boyfriend Joel Madden in caring for Harlow — who "slept the whole time," according to Nicole — and Lionel says that he was happy to assist. He joked, however, that "it's when the baby wakes up that I freak out." In all seriousness, watching Nicole embrace motherhood — a state of being she describes as "beyond amazing" — has left Lionel, himself, amazed.
She went from, 'Dad, I don't care. Whatever you say.' To 'Wash your hands, Dad' and 'Be quiet Dad.' It's a whole new sound of the house.
Source: Extra!