Australian Mia Freedman expecting third child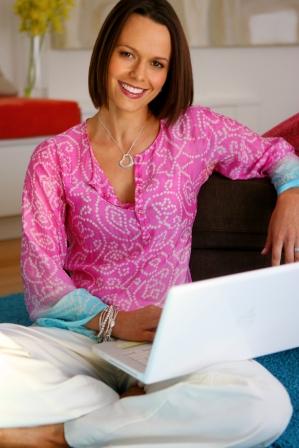 Australian journalist, author and media personality Mia Freedman, 34, is expecting her third child with her husband Jason Lavigne. Mia tells us that they do not know the sex and the baby is due in August. Mia is a prominent journalist and familiar Australian face having worked as the editor of Cosmopolitan and Cleo and as the editor in chief of Cosmo, Cleo and Dolly as well as launching the spin-off titles Cosmo Brides, Cosmo Pregnancy and Cosmo Hair & Beauty.Mia now plays mom while also writing for the Sun-Herald, Sunday Ageand Shop Til You Drop. Mia's two children are Luca, 10, and Coco, 2.
During her pregnancy Mia will be blogging for Essential Baby — also check out her own blog.
We will also be conducting an interview with Mia. Please email any question suggestions you have to shannonATcelebrity-babies.com (replace AT with @) with "Mia" as the subject line.
Source: Mama Mia
Thanks to CBB reader Emma.