Totally Tribal: Steal Gwen Stefani's bold print dress style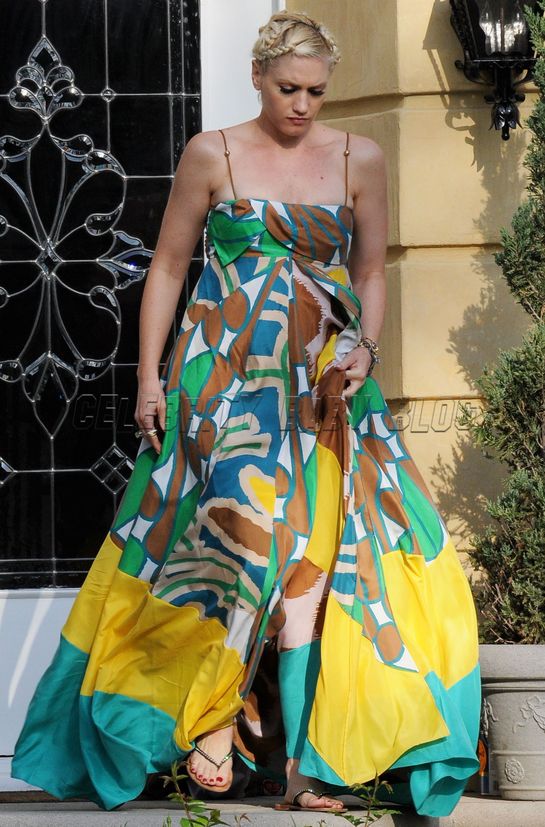 Bold, large prints are a huge trend for spring, bringing a fun infusion of color to the season. Gwen Stefani is not the only pregnant celeb who has already embraced this trend, Tori Spelling was spotted recently wearing a colorful, printed dress as well. But we do have to say that Gwen seems to be this trend's biggest fan as she's been spotted several times in it. Gwen's dress of choice in this picture is the Diane von Furstenberg Ora Printed Silk Maxi Dress ($585) — it's not quite a maternity dress, but the billowing style makes for a nice bump coverup!
Click continue reading to see some great bold, spring maternity options.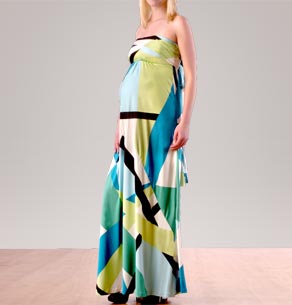 Nothing's Too Good
The thing about dresses of this nature is the better they are made the better they fit. Maternity clothing can be unforgiving and look awful if you don't find the right items for your body type. The same rules apply during pregnancy as before, dress for your shape (even if your new shape involves a watermelon belly!).
Favorite Items: A Pea in the Pod Printed Silk Jersey Dress (right, $350), Schone Maternity Sasha Dress ($236) and T-Bags Long Halter Dress ($220)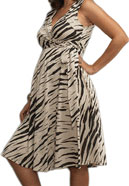 Spare No Expense
Bold prints actually come in many variations, you can have fun with color or the size of the print. So even someone who likes to play things a bit more demure can find a print to suit their tastes.
Favorite Items: Maternal America Tiger Wrap Maternity Dress (left, $128), FEM by T-bags Maternity Kimono Dress ($165) and Childish Clothing Halle-2 Dress ($165)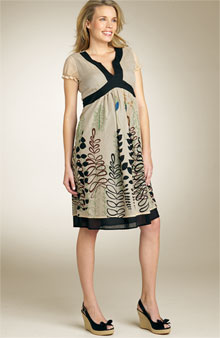 Not Pinching Pennies
There were plenty of bold print dresses to go around at every price point. We found that the ones that hit this level were a bit more classic in styling, but none of them were any less stylish!
Favorite Items: Olian Maternity Vine Print Dress ($108), Lane Bryant Maternity Animal Print Tank Dress ($60), Japanese Weekend Maternity Wrap Dress ($92) and Ann Taylor Loft Maternity Deco Floral Empire Dress ($74)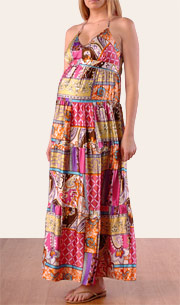 Looking for a Better Value
These dresses actually did a great job of catching this trendy style without sacrificing your wallet in the process. We are fans of high fashion, but it can be really hard sometimes to justify the expense of a pricey dress for limited use.
Favorite Items: Motherhood Maternity Charmeuse Patio Dress ($45), This Is Me Maternity Baby Doll Dress ($40 on sale) and Liz Lange for Target Border Print Dress ($30)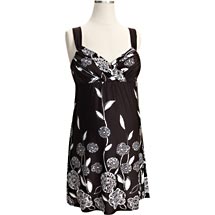 Can't Stand to Spend Over $20
We were really surprised to find a great bold print dresses at Wal-Mart that not only fit the style but looked fabulous. They also had some retro 70's style dresses, check them out!
Favorite Item: Wal-Mart Maternity Shirred Jersey Dress ($20)