Tiger Lilly Hutchence is a bridesmaid at former nanny's wedding
by auditioning contributor Carlie: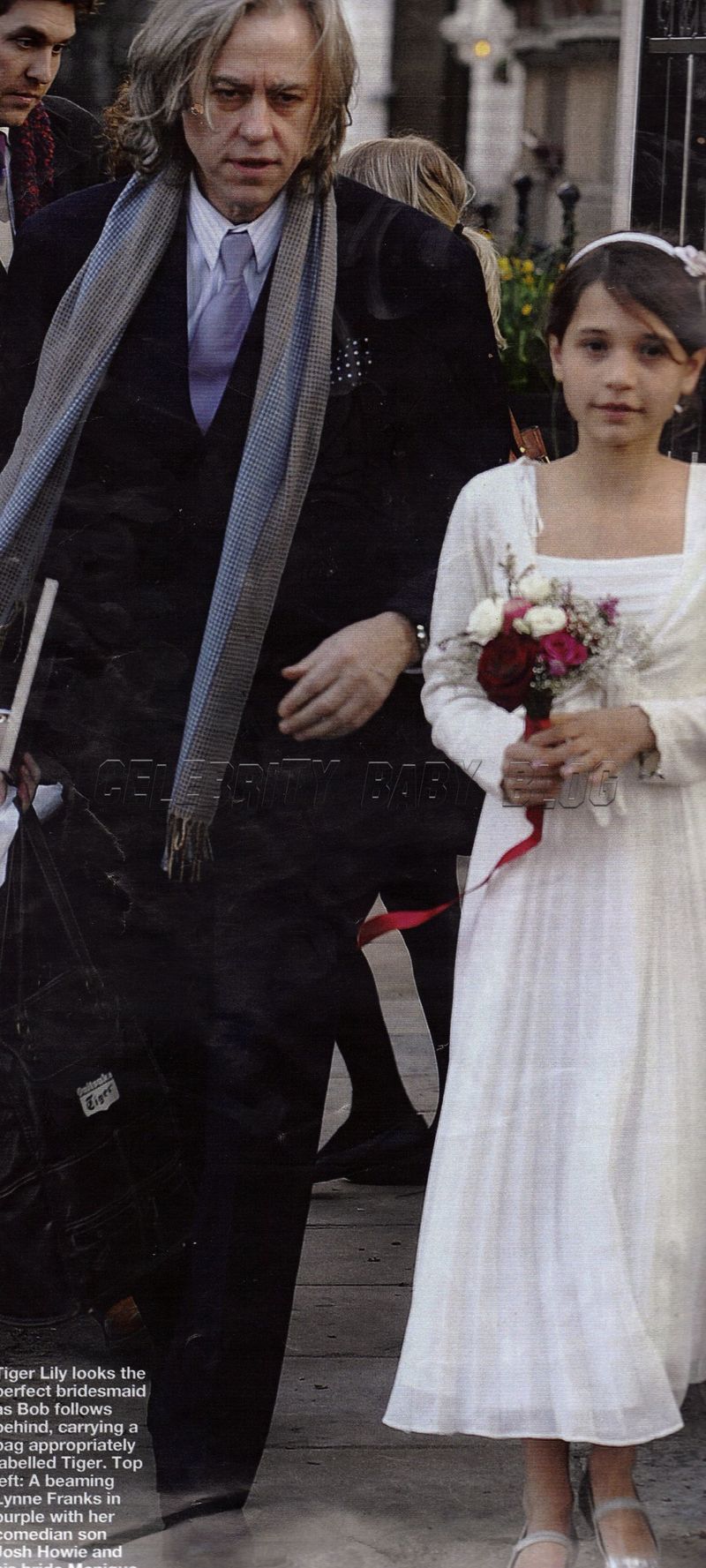 Sir Bob Geldof, 56, and family came out in full force recently for the wedding of their ex-nanny Monique Duffy to comedian John Howie, 32, the son of I'm a Celebrity, Get Me out of Here! contestant Lynne Franks, 59. Heavenly Hiraani Tiger Lilly Hutchence, 11, the daughter of the late Paula Yates and Michael Hutchence, was also a bridesmaid.
The Boomtown Rats singer chose to become the legal guardian of Tiger Lilly when her mum died in 2000 and raises her with his daughters by Paula, Fifi Trixibelle, 25, Peaches Honeyblossom, 19, and Pixie, 17. After the ceremony Tiger Lilly was whisked away home for an early night.
The world may also be seeing a lot of the 11-year-old in the future if recent reports are anything to go by. She is apparently in the shortlist for the title role in a film adaptation of the Kay Thompson book Eloise in Paris.
Source: Hello! MagazineIssue: 1016: 15th Aprril