Mary Lynn Rajskub on hormones, cravings, and 24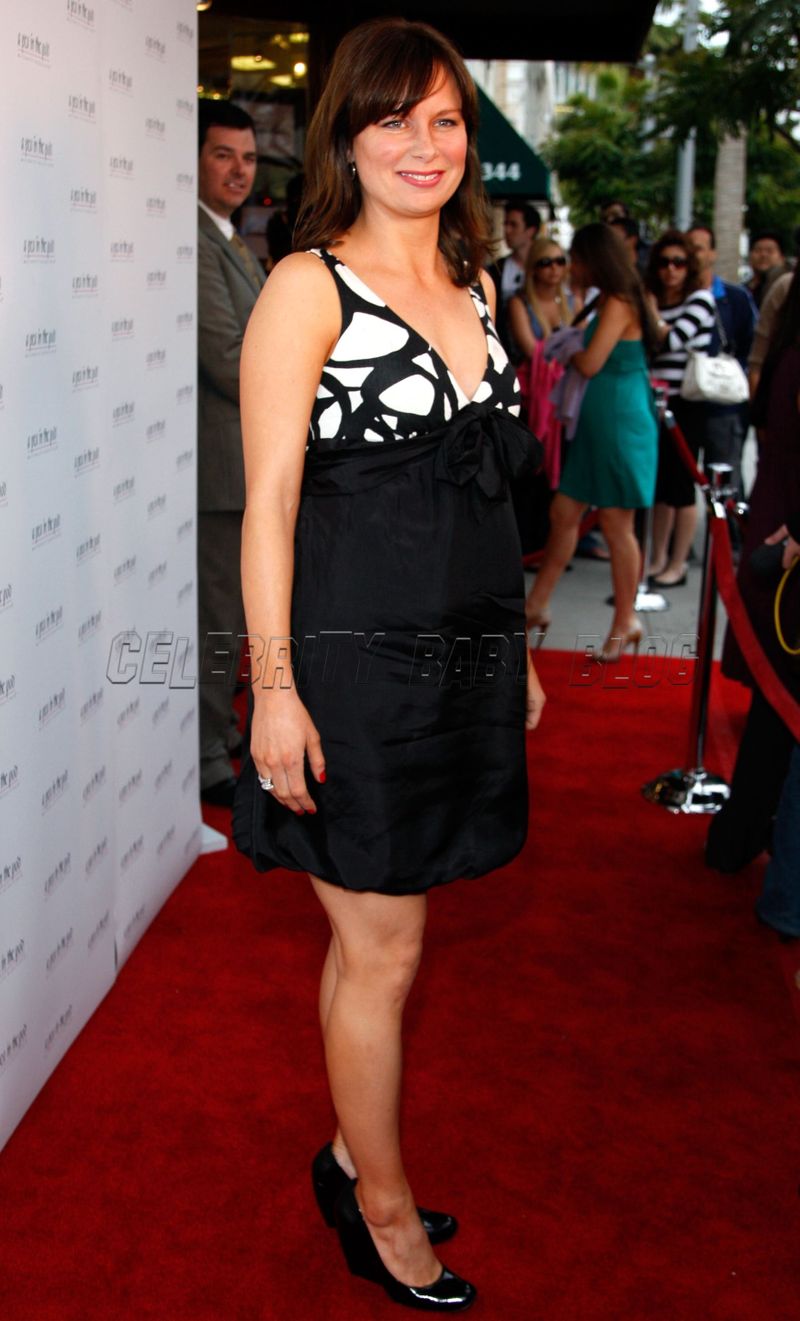 Due in July, Mary Lynn Rajskub and boyfriend Matthew Rolph have decided to wait until the birth to find out the sex of their child — "It's one of the great mysteries of life" — but Mary Lynn strongly suspects that she's carrying a boy. Whatever the baby ends up being, its already managed to keep mom "really paranoid," with the help of a recently gifted kick counter. Meant to ease a mother's mind, Mary Lynn instead finds the device has the opposite effect on her.
I was like, 'It's not kicking! Something'swrong!'
Admitting that the pregnancy was "unexpected," Mary Lynn, 36, has adjusted nonetheless and eagerly discussed a range of topics, ranging from hormones to cravings to dreams. A recent nightmare had her giving birth to an iPhone, which then became trapped in the dishwasher! The dreams aren't the only thing out of whack — Mary Lynn revealed that her emotions are in overdrive.
Ibecome teary-eyed when I see a baby or puppy. I went to see 'The Lion King' in New York City recently, and I couldn't stop crying.

When I have to eat, I have toeat. I pretty muchkeep a constant flow of food going in all day. I've had spaghetti andmeatballs at 10 or 11 [pm], and I've already had ice cream andcookies today.
Click below for Mary Lynn's thoughts on returning to 24 in May.

Although Mary Lynn is unaware of how 24′sproducers plan to write in, out, or around her pregnancy and maternityleave, she does know one thing is for sure when the show resumesproduction in May, during her third trimester.
When I see everybody again, I'll be huge!
Source: USA Today