Keara Hedican learning mom Kristi Yamaguchi's dances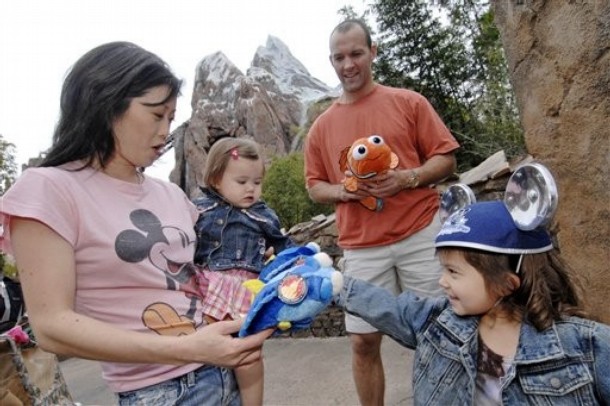 On last evening's Dancing With the Stars results show, eight and nine-year-old competitive ballroom dancers showed their stuff on the floor, shimmying to a samba and a paso doble. Contestant Kristi Yamaguchi was sufficiently impressed — and thinks her 4 ½-year-old daughter Keara Kiyomi may be as well, but wanted to feel out the opinions of the competing children first.
How cute where the child dancers?! They were so adorable and so unbelievably talented! Wow. I was so impressed with their poise. I can kind of picture Keara doing that. I'm going to talk to the little ones here and ask if they like competing. If they say no, I'm going to say no about Keara doing it!
She has definitely shown an interest though — Keara wants to be taught all of the 36-year-old figure skater's dances! Little sister Emma Yoshiko, 2, is a bit less outgoing, Kristi shared.
Keara's still learning my dances! My kids will watch our dances over and over on YouTube and ask us to play the music. Keara danced a foxtrot with Mark [Ballas, Kristi's dance partner] all the way through and had better frame than I do! And Emma's still got a crush on Mark! She still gets very shy and smiley around him! It's so cute!
Dad is NHLer Bret Hedican.
Source: Kristi's blog for OK! Magazine