Trista Sutter creates How Fast They Grow pages for Max
Wow, they do grow fast – Bachelorette couple Trista and Ryan Sutter's son Maxwell Alston is now 8 months old. In between taking care of Max and her grueling workout schedule, Trista Sutter scrapbooks with How Fast They Grow. Trista is joining other celebrities (and quite a few of us here at CBB) in loving How Fast They Grow's 7-Minute Scrapbook page.
She shared this adorable Easter page of Max with us, plus a gorgeous page of their adorable family in Hawaii this past January (click Continue Reading to see it).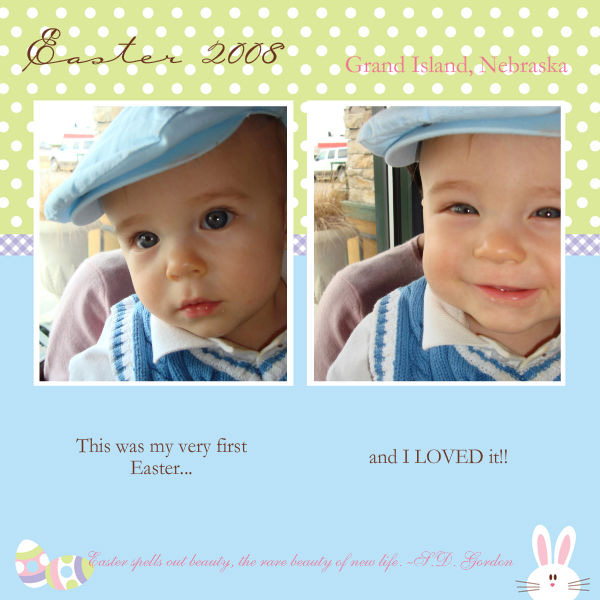 Scrapbook pages and images for use only on the Celebrity Baby Blog. Do not reproduce elsewhere.