Tony and Lhotse Hawk at Celebrity Fight Night
Skater Tony Hawk, 39, and wife Lhotse Merriam Hawk attended MuhammadAli's Celebrity Fight Night XIV at the JW Marriott Desert Ridge Resort& Spa April 5th in Scottsdale, AZ. The couple is currently expecting their first child together, a baby girl due June 15th. This will be Tony's fourth child and first daughter.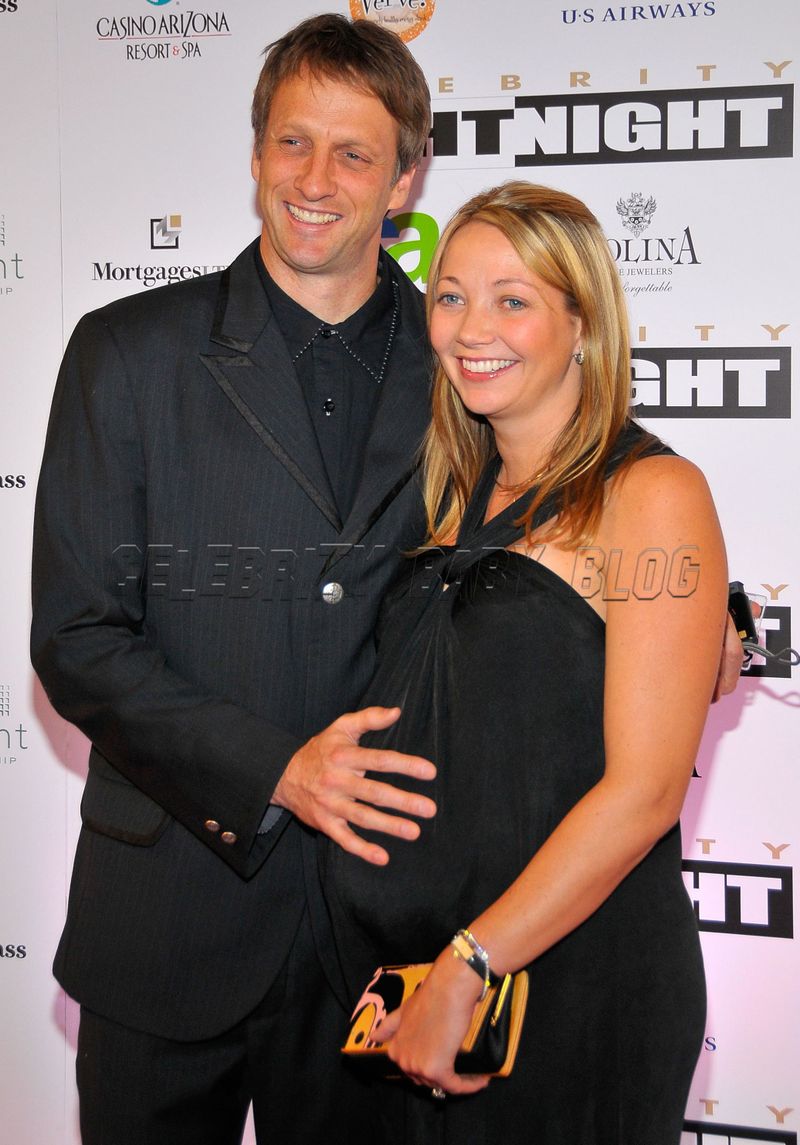 Photo by ChaleyGallay/Getty Images for Celebrity Fight Night.
Click below for info on Lhotse's dress.
Lhotse wears Isabella Oliver's Audrey dress in black ($275).