Geri and Bluebell Halliwell arrive at Heathrow
Spice Girl Geri Halliwell, 35, and daughter Bluebell Madonna, 22 months, arrived with Bluebell's nanny at Heathrow Airport after a flight from Los Angeles, CA on Tuesday.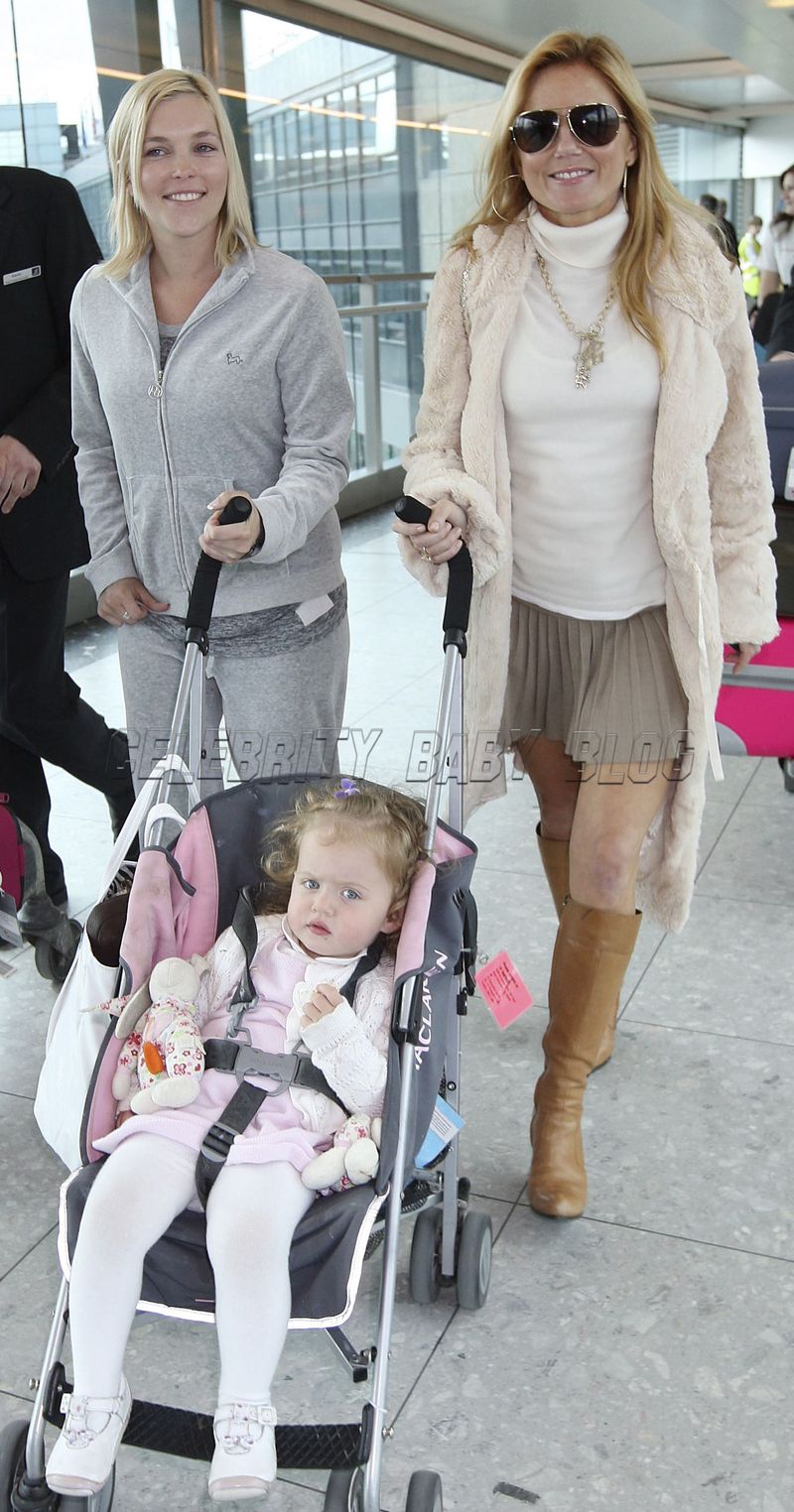 Photo by BauerGriffinOnline.com
Stroller info below.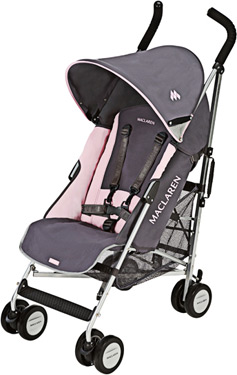 Bluebell is riding in a 2007 Maclaren Quest Sport Stroller in Charcoal/Powder Pink ($225).